Acting Managing Director, Bank of Industry (BoI), Waheed Olagunju, has said that the persistent problem of electricity supply from the national grid in the country made it imperative to explore alternative power supply options to lift the nation – and its rural communities in particular – out of darkness and provide them a new lease of life afforded by the presence of a reliable, clean and sustainable energy.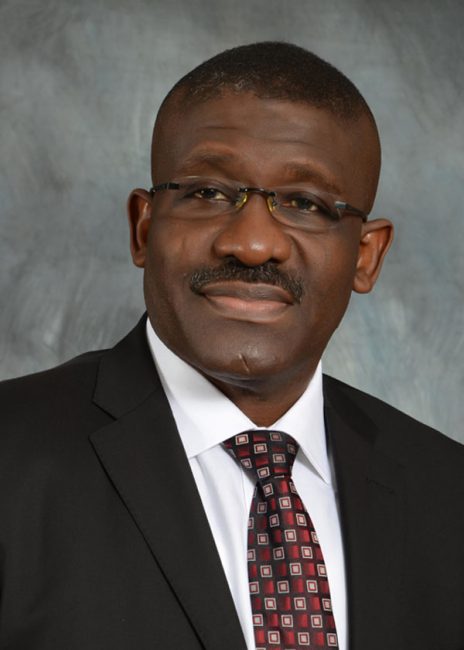 Olagunju disclosed at the weekend in Abuja that it was in a bid to address the power supply deficit that the BoI, in collaboration with the United Nations Development Programme (UNDP), embarked on the implementation of solar electrification projects in the nation's rural communities who, according to him, are the most vulnerable segments of the society. He said the deployment of the solar solutions had boosted business activities in the communities in the affected rural communities.
On the significance to the project, Olagunju said, "What we have implemented is a tested and commercially sound model for delivering power to the Nigerian rural homes at affordable rate. We want all our rural communities to take control of their energy needs by paying for only energy used. We have achieved our objective of ensuring that we sensitise Nigerians to alternative renewable energy sources that are more efficient, cleaner and sustainable.
"Testimonies from the six communities where we have successfully commissioned off-grid solar solution are quite positive. Living standard has improved, quality of lives has been enhanced and commercial activities have equally picked up, especially micro, small and medium enterprises."
While calling on other stakeholders to leverage on the success stories of the solar solutions, the BoI boss noted that the bank's medium term target is to have 100,000 homes installed with solar systems in the next five years through a combination of micro-grid and stand-alone solar home systems.
He called on other state governors to emulate the gesture of the Gombe State governor, Dr. Ibrahim Dankwambo, whom he said signed a N360 million deal with the bank for the replication of the project in each of the nine local government areas of the state.
"Nigeria cannot achieve inclusive and sustainable growth and development without taking proactive steps towards addressing the myriad of challenges that have stalled the progress and prosperity of its citizenry at the bottom of the pyramid, significant, of which is access to clean and sustainable modern energy services," he stated.
A renewable energy expert and Chief Executive Officer GVE Projects Limited, Infeanyi Orajaka, also noted that solar solutions offered a viable option to Nigeria in its bid to address its energy crisis. He said the success stories that had attained some of the projects his company had handled across the country made eloquent testimonies to the potency of solar power as a veritable source of power generation.
He said, "Our company, GVE Projects Limited has gone beyond the provision of concept stage. At the moment, we have about 10 sites purely running on solar currently, providing positive impacts on the lives of several people across the six geopolitical zones of the country. What we are working on now is how to make this solution available to a lot more people in various communities.
"Yes, we have done several pilot projects to get prove of concept, to get Nigerian people to actually understand that the technology is working, that it is reliable and affordable. And that it is already working in Nigeria."
On why the the cost of solar installation is still prohibitive, Orajaka stated that it was because most of the components for the installation were being imported.
He added,"The cost of installation is still very high, admittedly. That is because the technology is still at the nascent stage in the country. But we have been having discussions with some of the equipment manufacturers. Realistically, the European market is saturated, the American market is saturated, the next frontal is Africa.
"We have used that as leverage to negotiate with them to come to Africa, particularly to Nigeria. If the equipment is locally manufactured in Nigeria, it will, to a great extent, minimise the impact of the forex related risk in deploying the solar in our communities as well as urban centers.
"We have relationship with Yingli, one of the leading solar manufacturers in the world. In terms of batteries, we are also having discussions with Trojan and in Inverter, we have a good relationship with Schneider Electric. They have all expressed readiness to tap into the emerging green market in Nigeria."
Also speaking on the prospects of the solar energy, the Acting Managing Director of NASENI Solar Energy Limited, Dr. Jafaru Oshiobugie Mahmud, noted that, apart from helping to shed the load on the national grid, its deployment in the rural communities would help in extending business hours and fast-stall idleness induced insecurity.
He said, "Some businesses in our rural communities close early, especially when there is no moonlight. If you give these people light they can extend business hours. With light, social interaction will improve. Security will be improved."
Chief Executive Officer, Arnergy Solar Limited, Femi Adeyemo, regretted that although Nigeria was facing a lot of challenges arising from the shortage in electricity supply, it had failed leverage on its abundance renewable energy sources, particularly solar. He said while the country was grappling with low energy supply, other nations of the world were switching to solar form of energy which they deemed more reliable, cost effevtive and environmentally friendly.
"It is very clear that solar, I mean distributed solar, is the only way out of of our present power crisis. In a space of 6months in 2016, China has rolled out 20,000 MW of solar and here we are still battling with 4,000 MW, from combine sources, including hydro, coal and gas fired generation stations. The penetration of solar in Nigeria, as at today, is less than 0.1 per cent.
"Most advanced countries of the world are perfecting strategies and setting targets for a complete switch to solar as an alternative because it is cheaper and sustainable. In Nigeria now, individuals, companies, businesses and even government need to look at solar.
"I am not talking about integrated centralised solar; I am talking about distributed roof-top solar. You generate and distribute; you don't need to put it on the national grid because we still have bottleneck on our transmission grid. If you generate 100,000 megawatts of solar today, you can't put it on transmission grid," he said.
On the low level of awareness on solar as a veritable source of power generation, Adeyemo added that the Renewable Energy Association of Nigeria had perfected awareness creation strategies targeted at Nigerian consumers, especially those living in the rural areas. Apart from that, he explained that the association was also looking at bringing together professionals and solar experts that have the know how of the business with a view to fight quackery in the renewable energy sub-sector.
He said, "Our intention is to make every of our member accountable. For instance, apart from being able to separate the wheat from the chaff, we will be able to sanction any of our member or company that we l receive any complaint of business misconduct against."