Nigeria has been asked to take urgent steps to incorporate gender sensitive approach in its implementation of the Paris Agreement on Climate Change with full participation of all stakeholders, especially women.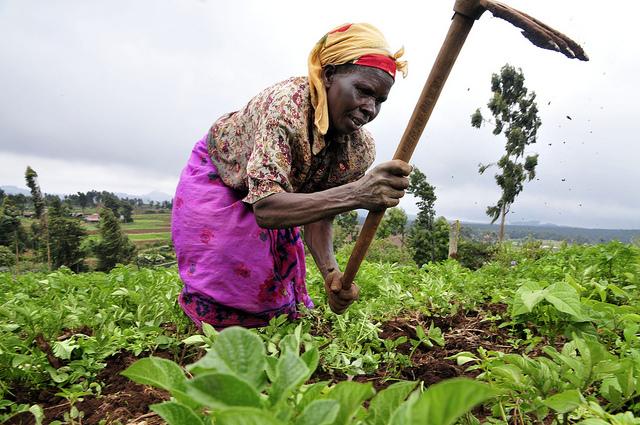 Participants at the National Consultative Workshop on Gender and Climate Change that held last month in Abuja, who made the submission, called on stakeholders to work towards ensuring equal access to available climate information that reflect a gender perspective in all its components.
Stakeholders were likewise urged to take action towards integration, capacity building and financing of women and youth participation in climate change negotiation processes at the national, regional and international levels.
Participants at the workshop, themed: "Taking the Paris Agreement and Nigeria's INDC, commended government for its commitment to adopt a National Plan of Action on Gender and Climate Change that would, according to them, provide a clear road map for innovative gender oriented solutions in order to build resilient and more sustainable societies.
While insisting on adequate and quality representation and influence of Nigerian women and youth in negotiations, government/CSOs delegation and pre-Cop22 planning meetings and beyond, the gathering asked the authorities to involve the media and adopt communication strategies to promote public awareness and education on gender-responsive and climate-compatible development.
The meeting, organised in preparation for the entry into force of the Paris Agreement and implementation of Nigeria's Intended Nationally Determined Contribution (INDC), held against the backdrop of promoting greater understanding of stakeholders' expected roles and responsibilities for an effective gendered implementation of the Paris Agreement given the unique vulnerabilities of women and children to the impact of climate change.
In 2001 at the Seventh Session of the Conference of the Parties (COP7) to the United Nations Framework on Climate Change (UNFCCC), Parties agreed on Decision 36/CP.7, which focused solely on increasing the participation of women in delegations and bodies constituted under the Convention and its Kyoto Protocol. However, at COP 18, Gender and Climate Change became a permanent agenda and Parties were mandated to do more to achieve gender balance and ensure women's participation for more effective climate policy (Decision 23/CP.18).
Moving the gender and climate change agenda forward, Parties at COP 20 under Decision 18/CP.20 established the two-year Lima Work Programme on Gender requiring a shift in the focus of the agenda item from concepts to implementation in recognition of a gap in information and understanding among Parties about gender-responsive climate policy. Parties thus recognised the fact that the adverse effects of climate change have a range of direct and indirect implications for the effective integration of gender and that the effects of climate change will be felt most acutely by those segments of the population that are already vulnerable owing to geography, gender, age, indigenous or minority status and disability.
Furthermore, COP 21, in setting an agenda for the implementation of the Paris Agreement, required Parties to develop National Work Programme on Gender and Climate Change (contained in decision 1/CP.21).
Preparation for COP22 to be held November in Marrakesh in Morocco and in recognition of the need to carry all stakeholders along in the implementation of the Paris Agreement and Nigeria's INDC, and specifically mainstreaming gender concerns into national policies and action plans, including the development of a Gender National Roadmap on climate change, gave an impetus to the organisation of the two-day forum.
Participants observed that women commonly face higher risks and greater burdens from the impacts of climate change in situations of poverty, and that the majority of the world's poor are women.
According to them, women's unequal participation in decision-making processes and labour markets compound inequalities and often prevent women from fully contributing to climate-related planning, policy-making and implementation.
Some other observations were listed to include:
The drivers and consequences of climate change are not gender neutral; and that women are in general more vulnerable to the effects of climate change, not only because they represent the majority of the world's poor but because they are more than proportionally dependent on natural resources that are threatened.
Women play a pivotal role in natural resources management and should not be seen just as victims of climate change but leaders and planners in climate change action.
Women and youths face peculiar challenges, including poor access to information, non-participation at decision making level on issues pertaining to climate change, adaptation, mitigation, finance, technology and capacity building.
Low awareness on climate change matters and inadequate knowledge and capacity to address the gender dimensions of climate change.
The forum was jointly organised by the Federal Ministry of Environment, Women Environment Programme (WEP) and the United Nations Development Programme (UNDP).