As the International Day of Clean Air for Blue Skies was celebrated on September 7, 2022, under the theme: "The Air We Share", a group of stakeholders gathered at the instance of the Climate and Sustainable Development Network (CSDevNet) to explore issues related to the interplay of climate change and air pollution on health.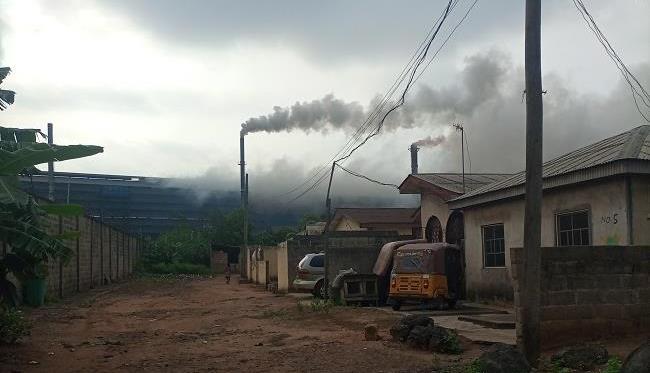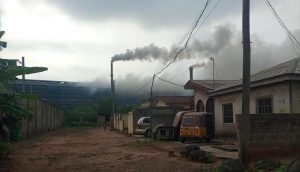 The advocacy webinar focused on the transboundary nature of air pollution highlighting the need for collective accountability and collective action. It was aimed at evaluating and analysing the impact of climate change on air pollution and air pollution-related impact on health.
According to experts, air pollution significantly affects health, causing up to 7 million premature deaths annually with an average number of hospitalisations and days of sick leave. Climate change and air pollution are closely linked, many of the common air pollutants and greenhouse gases not only have common sources but may also interact physically and chemically in the atmosphere, causing a variety of environmental and health hazards to the general populace.
While underlining the fact that air pollution disproportionately affects children and the elderly, and the ecosystems as well as contributes to the climate crisis, participants underscored the need to mitigate air pollution and integrate air pollution actions at individual, national, regional and international levels.
The webinar, attended by participants drawn from civil society organisations, private institutions and community-based organisations, commenced with remarks by co-host, Mr Michael Simire, who welcomed participants to the forum, saying that the International Day of Clean Air for Blue Skies is the third in the series since it was marked out by the United Nations.
"I hope we will be able to do justice to the topic focusing on the theme of the day 'The Air We Share' that explores the transboundary nature of air pollution and highlighting the need for collective accountability and collective action which we are demonstrating by our gathering here today," said Simire, an urban planner, environmentalist and editor-in-chief of EnviroNews.
In a presentation, Mr. Richard Umar, executive director of Youth Voyage, a non-governmental organisation (NGO), submitted that air pollution has affected the environment and humans, causing various diseases and health challenges.
His words: "In Africa, we don't have a lot of heatwaves and natural disasters affecting us but locally we have bush burning which affect the ecosystem. Also, we have other activities that prompt air pollution such as wrong location of manufacturing factories which releases smoke and harmful substances to the air. We have some indoor air pollution like insecticides, the use of firewood, etc.
"As a community-based organisation, we advocate and advise the local communities to make use of organic pesticides and fertilisers, helping to reduce the air pollution caused by chemical pesticides and fertilisers. Also, there is a need to stop the use of firewood and embrace a cleaner method of cooking. A lot of sensitisations are needed to stop the system of bush burning which is one of the contributors to greenhouse gas emissions."
According to Mr Emmanuel Gabari, executive director, Africa Focus for Youth Development, air pollution has intersectionality with land and water pollution, adding that "what goes around, comes around".
He said: "Environmental and health experts have warned that the black soot in Rivers State is capable of leading to respiratory diseases, skin cancer, and kidney and liver damage. It could also damage the human eyes and nostrils. The soot also presents a threat to air quality because of pollution. The Rivers State Government has repeatedly attributed the soot to the activities of illegal oil refiners, the burning of tyres, and the destruction of seized trucks and drums from operators of artisanal refineries by security operatives."
On her part, Anita Aondona, environment and sustainability officer, ECCAI, emphasised that government and civil society need to play a key role in enacting and implementing policies on the reduction of air pollution in the country.
According to her, civil society should be involved in monitoring greenhouse gas emission and how it impacts the citizens, and also monitoring and evaluation seeing to compliance by government in the implementation policy.
"There is a need to drive the conversation and speak out on the impact of air pollution to the citizens. On the other hand, government needs to enact policies and implement these policies working with CSOs," she stated.
The moderator, Mr Nweze Emmanuel of CSDevNet in his closing remarks stressed that government, civil society and individuals need to do more in mitigating the impact of air pollution.
His words: "It is not all about policies, but by proper implementation, holding accountable companies that emit these pollutants and seeing that they comply to the eradication of the pollution. Individually, we need to sensitise the public on the impact of air pollution and how we can curb the human-induced air pollution."
Participants agreed that there must be a strategic monitoring plan for companies (such as retrofitting their gadgets with the appropriate pollution abatement equipment and ensuring that such companies are located at a safe distance away from residential areas) whose actions contribute to air pollution.
In the case of pollution caused by gas flaring, policies must be enacted to guard against it, or a compensation regime must be worked out to discourage and reduce it to the barest minimum or eliminate it.