The National Space Research and Development Agency (NASRDA) says it is working to improve the living condition of Nigerians through the application of space technology.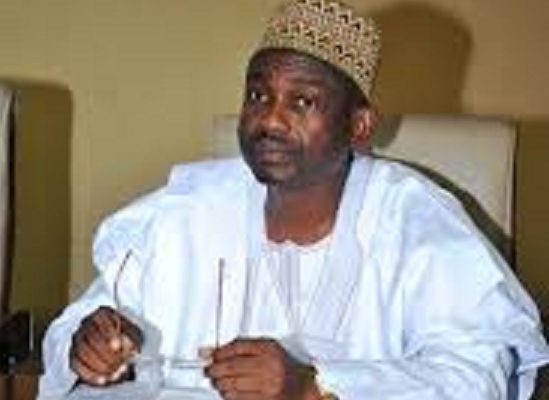 Prof. Seidu Mohammed, the Director General of the agency, disclosed this on Thursday, October 11, 2018 during the commemoration of the World Space Week organised by the agency in Abuja.
The theme for this year's celebration is "Space Unites the World''
"We are looking forward to use space technology to improve the living conditions of Nigerians through mechanised agriculture.
"It will encourage the use of infrared to detect crops that are sick in our farms, we can also use satellite images to see how to water farm from distant lands.
"Space technology can also be deployed to predict the water-logged areas and see how we can move people away from flood prone areas," he said.
The D-G said that the agency was considering collaboration with the National Emergency Management Agency (NEMA) to sensitise people on impending flood situation through foreseen satellite images.
"It is normal we enter into collaboration with NEMA to start campaigns and sensitise people to move out from flood areas.
"It will enable people who periodically go through these problems to avoid such,'' he said.
Seidu noted that over the past two decades, the agency launched satellites, designed and manufactured Nano-satellite that could acquire images all over the world and had participated in space programmes globally.
"We have acquired images of Nigeria, countries in Africa and consequently made such available to government of nations on the approval of the Federal Government.
"More than 3000 researchers have acquired images on Nigerian satellites and are using it for research all over the world," he said.
The guest lecturer, Prof. Babatunde Rabiu, Director, Centre for Atmospheric Research (CAR) said space had the inherent ability to unite the world and promote peace.
According to Rabiu, space technology has the capability to engender good governance, inhibit corruption, create job opportunities, ensure public safety and provide platform for sustainable manpower and socio-economic development.
He said virtually all the technological systems of the world were driven by the space entity.
"Space-dependent technologies depends on the use of satellites that are in the orbit and it includes satellite, navigation, information and communication technologies," he said.
He, however, said that the space environment deserved real time routine monitoring to avoid loss of lives, property and other natural disasters.
The director also recalled that after the launch of the first satellite "Sputnik" into space in 1957, there had been over 40,000 tracked objects and 7,000 satellites launched into space.
"As at today, over 1,000 operating satellites orbit the earth which comprises 59 per cent of communication satellites, 8 per cent navigation satellites and 7 per cent military surveillance satellites".
He said that space programmes should be adequately funded because it was a global cooperation that required active participation.
Rabiu also urged the education sector to introduce relevant courses that could enhance manpower development in space science and technology in Nigerian universities curriculum.
"The Federal Government should review our existing laws to permit patronage of space dependent products at all levels. They should review the budgetary systems, procurement laws to favour space science and technology," Rabiu said.
He reiterated that Nigeria has experts that could actively harness space technology and its products to solve the country's challenges.
Highlights of the event include: Space Ambassadorship Competition for primary and secondary schools' students in the Federal Capital Territory.
The winners were Joshua Imansuangbon from Pace Setters Academy, Wuse, for primary category, Onuh Favour from NAOWA College for the Junior Secondary category and Osasona Sayo from Capital Science Academy Kuje, for Senior Secondary category.
By Ijeoma Olorunfemi