A team of sailors, actors and biologists are on a five-month expedition across the Pacific Ocean to raise awareness on the growing concern of plastic pollution.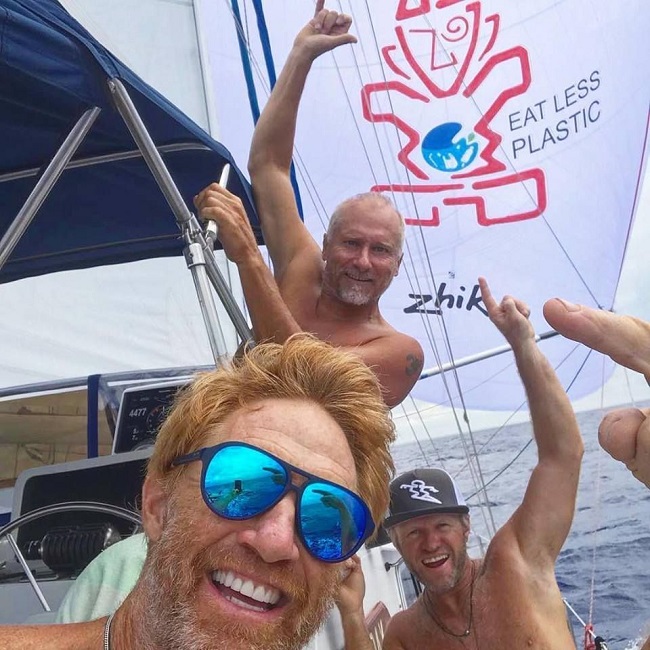 According to Fiji Broadcasting Corporation (FBC) on Thursday, October 11, 2018, the Eat Less Plastic team is currently docked at Port Denarau Marina, Nadi, the third largest city of Fiji and will in the next few days start their campaign in Fiji.
Capt. Phil Somerville, a Hollywood actor (Zero Dark Thirty and stuntmen in Mission Impossible), said they started their campaign from California in May and have sailed to seven island states before reaching Fiji.
Somerville said plastic pollution was a huge problem and they wanted to educate people on this.
"We've got a big problem here with plastics.
"It's a global problem; it affects the world and all the fish in the ocean so that's why I'm doing something about it."
Other crew members with him include Grey's Anatomy actor Martin Henderson, Magen Schifiliti, a marine biologist from Hawaii, and co-skipper Chris Dickson who is also a professional yacht racing skipper including five America's Cup.
He said they will be going to schools and communities to raise awareness on this growing plague of plastic pollution in oceans and marine life.
The crew will also be holding a clean-up campaign at the Wailoaloa Beach in Nadi on Fiji's Western side on Saturday.
Eat Less Plastic's mission is to continue to strengthen the plastic pollution conversation voice to spur change in global policy in a unique way.
As they visit the Pacific islanders, they will learn what they are doing to develop solutions based on their understanding and respect for the ocean.
Their positive practices can be a model for others, helping to bring awareness to plastic pollution in oceans.