The Ministry of Environment says the ministry is committed to addressing environmental challenges to enable it to achieve its mandates and visions effectively.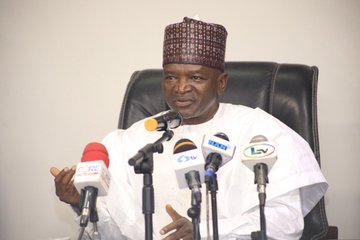 Dr Mohammad Abubakar, the Minister of Environment, said this while declaring open a two-day top management retreat on the environment sector, in Abuja on Thursday, September 12, 2019.
Abubakar said that the significance of the seminar was to give the management information on current status of the ministry.
According to him, the retreat would help to bring their wealth of experience in the public and private sectors to bear in promoting and achieving the ministry's mandates and vision.
"It is therefore expected that this retreat being the first in this administration, will provide a variable platform that will assist the sector to secure policy direction.
"And focus on important issues that concern the environment and have a better way to address such issues.
"It is also necessary for us to consider unlocking investment opportunities available in the sector to contribute effectively to government's efforts toward national economic recovery and its diversification,'' he said.
Abubakar said that the objective of the retreat was articulated by the planning team and sensitising all the directors, head of agencies and projects coordinators of the ministry for effective deliberation.
"It is also to ensure that there was a re-dedication and commitment by management of the ministry in achieving the vision.
"Identifying clear communication that will enable the attainment of better coordination of activities in the ministry to also achieve the visions.
"Aligning key activities of the ministry with relevant global commitment and enlightening the management on key programmes of the ministry.
"Programmes such as Great Green Wall, NEWMAP, Hydrocarbon Pollution Remediation Project (HYPREP) and Green Bond and connecting welfare plans for staff to ensure best performance at all levels,'' he said.
Mrs Sharon Ikeazor, the Minister of State of the ministry, said that the ministry was also committed in ensuring that all the programmes were effectively implemented.
She said that the ministry would repeat the retreat in 2020 to ensure that all the decisions taken would be reviewed.
"It will give opportunity to deliberate on issues toward providing an efficient management of the sector for sustainable development.
"It will give me and the minister the opportunity to interact and share experiences among us with the view to reaching consensus, synergise and unlock the opportunity available in promoting and achieving the ministry's mandates,'' she said.
By Vivian Emoni