The United Nations Development Programme (UNDP) says it will continue to partner with UNWomen to promote gender responsiveness in the COVID-19 recovery.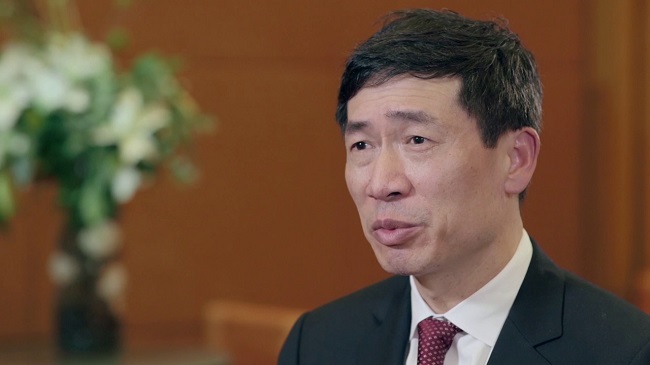 Haoliang Xu, Director, Bureau for Policy and Programme Support of UNDP, said this during a webinar organised by UNDP, UNWomen and the International Labour Organisation (ILO) on Thursday, July 7, 2022.
The webinar was organised as a side event at the High-Level Political Forum (HLPF) on Sustainable Development.
The webinar was themed "Getting Back on Track: Lessons from COVID-19 for a World in Turmoil''.
According to Xu, the world is not on track to meet the Sustainable Development Goal (SDG) 5, Gender Equality and skyrocketing rates of gender-based violence continue to emerge.
"We are at a tipping point and we should accelerate to protect and realise human rights, especially for women.
"To move forward for recovery that works for all, it is obvious that we need to continue to focus on our energies.
"Political position must be boosted to ensure adequate representation during times of emergency response,'' he said.
Xu stressed that feminist movements should be supported, adding that UNDP looked forward to continuing its partnership with young women and allies working for gender equality.
He also noted that UNWomen and UNDP were working in more than 100 countries on social protection and building lessons to create a more sustainable future for all.
Asa Regner, Deputy Executive Director, UNWomen, said that everybody had a role to play in ensuring gender equality.
According to Regner, social protection and public services should be strengthened to harness technology and strengthen democratic processes and organisations that represent women.
"We know always that women and girls are those who bear the brunt of the crisis, conflict-related sexual violence, increased poverty, increased food insecurity and wealth effects among others.
"We have a lot to do because we're far from meeting our commitments in the world.''
She said that it was impossible to reach other SDGs if attention is not paid to women's and girls' rights.
"Crisis seems to be the new normal, but how we respond to crisis can change to have a better impact on women's and girls' situations,'' Regner said.
By Busayo Onijala