An NGO, WaterAid Nigeria, has urged government at all levels, development partners and key stakeholders to step up commitment on safe menstrual hygiene practice for women and girls.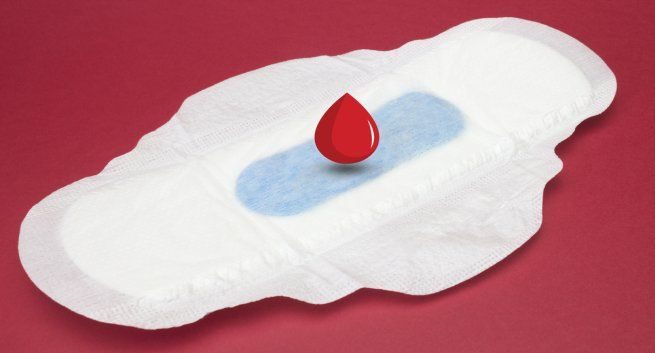 Mrs Oluseyi Abdulmalik, the WaterAid Nigeria Communications and Media Manager, made the appeal in a statement to mark the 2019 Menstrual Hygiene Day in Bauchi on Tuesday, May 28, 2019.
Menstrual Hygiene Day (MHD, MH Day in short) is an annual awareness day on May 28 to highlight the importance of good menstrual hygiene management initiated by the German-based NGO, WASH United in 2014 and aims to benefit women and girls worldwide.
The day offers an opportunity to actively advocate for integration of menstrual hygiene management into global, national and local policies and programmes.
The WaterAid Nigeria communications and media manager said: "We are calling on government, development partners and key stakeholders to step up commitments and take necessary action to educate more women and girls on safe menstrual hygiene practices.
"Necessary actions will help to end negative social practices and challenge the stigma by creating an enabling environment and ensure that women and girls, everywhere have access to hygienic menstrual products including clean water, decent toilets and good hygiene services."
Abdulmalik explained that a recent study on menstruation in Bauchi, Benue and Plateau states found that the major contributing factors to poor menstrual hygiene practices were poor knowledge on menstruation and unavailable, unaffordable sanitary materials.
She added that other factors were the lack of access to clean water, lack of decent toilets and good hygiene facilities at home, schools, markets and public spaces.
She noted with dismayed that "every day, approximately 800 million women and girls are on their periods, yet one-third of this population don't have access to decent toilet to manage their periods safely, hygienically and with dignity.
"The shame and stigma around periods prevent women and girls from engaging in conversations on the importance of toilets in schools and in public places for menstrual hygiene management."
She stressed that inadequate access to clean water, female friendly and inclusive decent toilets, as well as good hygiene facilities have further devastating effects on the education, self-esteem and health of women and girls.
According to her, these impacts ultimately threaten the overarching aim of the Sustainable Development Goals (SDGs) – leave no one behind.
The 2019 MHD has "It's Time for Action" as its theme to emphasise the urgency of poor menstrual management as public health issue and highlights the transformative power of improved menstrual hygiene to empower the world's women and girls and unlock their economic and educational opportunities.
By Mohammed Ahmed Kaigama