The Federal Ministry of Environment says it has achieved effective coordination and better management of the environment in the last four years.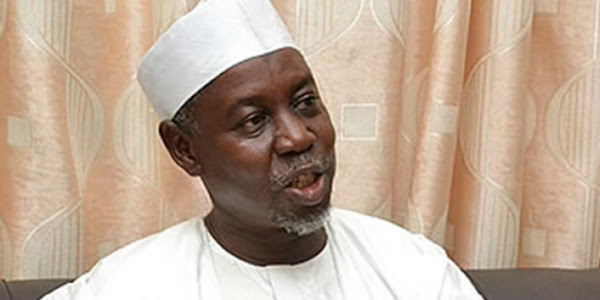 Alhaji Suleiman Zarma, the Minister of Environment, said this in Abuja on Tuesday, May 28, 2019 at the valedictory press conference on the achievements of President Muhammadu Buhari's administration in the Environment Sector.
Zarma said that some of the noted achievements included the restoration of degraded sites, increasing the nation's vegetation cover, conservation of biodiversity, creation of environmental awareness and enforcement of environmental laws.
He said that one of the major achievements recorded by the ministry in the last four years was flood prevention and management of coastal shoreline.
"The ministry has prepared a National Policy on Erosion and Flood Control which consists of three documents such as National Policy, Action Plan and the Technical Guidelines.
"The policy guides the implementation of Erosion/Flood Control Projects in the country and clearly states responsibilities of the three tiers of government and other relevant stakeholders,'' the minister said.
The minister said that the ministry installed functional flood early warning system equipment in some flood-prone states to ensure effective environmental governance.
According to him, flood early warning system programme is also geared toward adequate nationwide flood forecasting and monitoring to provide flood warning in advance to reduce flood disaster impact and ensure prompt response to impending flood.
The minister said that the ministry had planted 10 indigenous tree species on 834.6 hectares of land through its National Afforestation Project in 2018.
According to him, the ministry has produced 4.1 million of assorted forest and fruit tree seedlings for various afforestation and land rehabilitation and restoration projects.
He said that it also conducted research into biotechnological approach to mass production and multiplication of endangered and economic tree plant.
"Nigeria Erosion and Watershed Management Project (NEWMAP) which is one of the agencies of the ministry, has supported the development of a framework for adoption of Liquefied Petroleum Gas as low carbon alternative to firewood and kerosene.
"This is aimed at reducing environmental pollution from use of kerosene as well as curtail tree-falling for use as firewood,'' the minister said.
By Deji Abdulwahab