Water sector stakeholders on Wednesday, March 20, 2019 expressed displeasure over lack of sources of potable water, calling on governments and private sectors to collaborate to revive major sources of water across the country.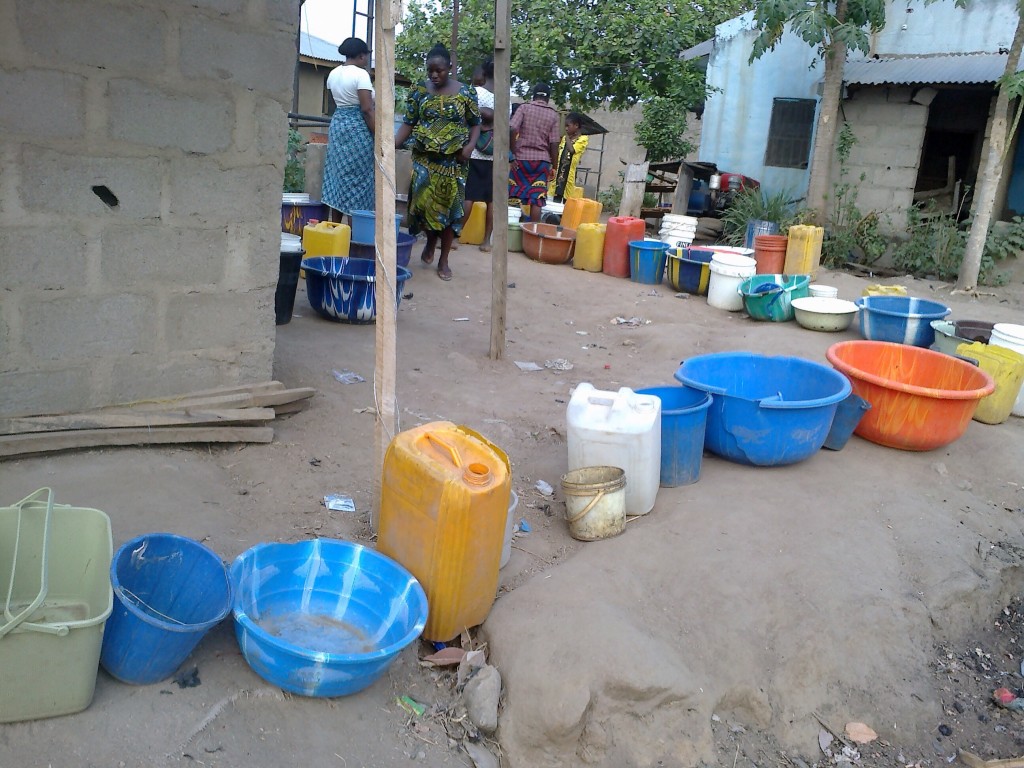 They made the call at a stakeholders' forum organised by Water Aid, an international organisation, as part of activities to mark the 2019 World Water Day.
March 22 is set aside annually to celebrate the occasion. The theme for 2019 celebration is "Leaving No One Behind".
Dr Chichi Aniagolu-Okoye, the Country Director, WaterAid, appealed to government at all levels to revive dams and other major sources of water across the country.
According to Aniagolu-Okoye, most of Water Sanitation and Hygiene (WASH) related challenges in the country could be curbed, if there were adequate WASH facilities.
"It is embarrassing to Nigeria that in 21th Century, we have Lasa fever, we have cholera, dysentery, things that can be very easily to eliminate with adequate WASH facilities.
"It is fantastic that the Federal Government had declared State of Emergency in WASH sector, it is also fantastic that we have National Action Plan.
"But these need to be really put into action and to take it down to the state level for action because this is where majority of Nigerians are leaving," she said.
While appreciating the Federal Government in its efforts, the WaterAid official tasked state governments to be proactive in WASH sector as it had been doing.
She also advised that old water projects and infrastructure be maintained, quoting the World Bank as saying, "40 per cent of all the water projects in Nigeria break down in the first one year.
"That is huge, we need to move from providing new facilities to maintaining the old ones, it is time for us not to talk about problems, but to find solutions to WASH issues.
Mrs Oluwatoyin Saraki, the Founder/President, Wellbeing Foundation Africa (WFA), stressed the need for private sector partnership with the governments, saying government alone could not make provision of WASH to all citizens.
Saraki said that WFA was always advocating partnering with governments at all levels to reach out to the rural areas in particular.
"Private sectors have established structures to doing their business which can be deployed when you want to achieve a community goal.
"At WFA, we launched WASH campaign in 2018 because of the overwhelming evidence from our frontline healthcare programmes that we have to retrace our steps.
"We have noted that WASH indices in Nigeria were not only poor, but were worsening in many instances," she said.
According to her, the foundation is aimed at reaching out to two million Nigerian children with hand washing and soap techniques in one year to curb water related sicknesses affecting vulnerable children.
Mr Chime Asonye, the Partnership and Engagement Manager, Partnership Initiatives In Niger Delta, an NGO, emphasised the need for the private sector to assist the rural communities in providing WASH facilities to cushion the plight of the rural areas.
"This is one of the major reasons we are partnering WaterAid to ensure that those in Niger Delta region have access to clean water having seen their plight due to environmental challenges within the region," he said.
By Okon Okon