Executive Director of the Institute of Agricultural Research and Training (IAR&T), Ibadan, Prof. James Adediran, says the institute has developed high-yielding, disease-resistant maize varieties adaptable to Southwest agro-ecologies and beyond.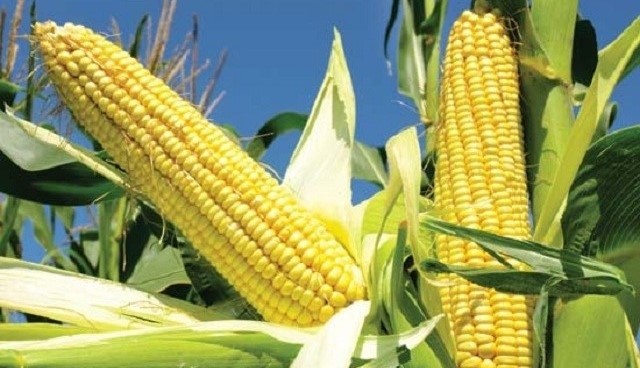 Adediran, made this known on Wednesday, March 20, 2019 at a training and empowerment workshop held in the institute for no fewer than 120 youths and farmers across Southwest on different maize value chains.
The training was organised by Olusola Olojede & Co, in collaboration with IAR&T and sponsored by the Senate and House of Representatives Committees on Agriculture.
According to Adediran, the maize varieties are: ART 98 SW6, ART 98 SW1, BR9928 DMR-SR-Y, BR 9928-DMR-SR-W, ILE-1-OB, DMR LSR-Y, DMR ESR-Y, among others.
He said the varieties were in addition to complementary improved cultural practices targeted at greater yield.
The executive director said that the agricultural sector was identified as the sector which contributed immensely to the country's emergence from recession owing to its substantial, prompt response to various policies put in place to address challenges of economic recession.
"Not only is the sector traditionally responsible for producing food, fibre but it also provides employment to about 70 per cent of the Nigerian populace.
"It's the government's intention to continue to use the sector to generate employment for our able-bodied youths.
"The maize enterprise demonstrated unending potential in addressing household food security and industrial growth.
"Not only is the crop strategic to attainment of food security, its importance in the industrial sector has continued to increase with livestock growth, breweries, starch and breakfast meal industries.
"The demand for the commodity has continued to witness tremendous increase, thereby putting pressure on domestic supply and resulting in price increase," he said.
Adediran, however, implored the participants to take great advantage of the opportunities offered by the training as well as strategise to make business out of maize production.
"The empowerment will provide you with starter packs comprising quality seeds, fertiliser and agro-chemicals.
"Our resource persons and technical hands will also be available at all times to provide guidance beyond this workshop,'' he said.
By Chidinma Ewunonu-Aluko