Stakeholders on Tuesday, March 19, 2019 called on all tiers of government and political actors to show more commitment, actions and deliberate funding to reverse the nation's water situation.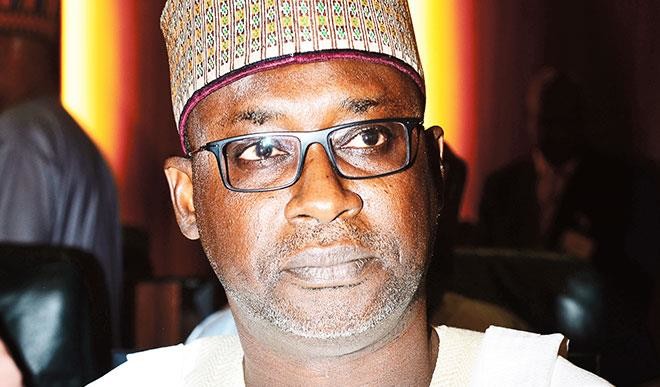 This was the thrust at the Global Citizen event held in Abuja in partnership with Procter and Gamble to celebrate the 2019 World Water Day, with the theme, "Leaving No one Behind".
Ms. Temitope Iluyemi, the Associate Director, Global Government Relations, Procter and Gamble Africa, said that the essence of the partnership with the Global Citizen was to create awareness on the issue around water and sanitation and seek out ways to create public action to solve the country's water crises.
"Procter and Gamble today is celebrating an advancement of donating a 15 billion litres of clean drinking water around the world and in Nigeria, we have donated over 240 million litres.
"Since the Children's Safe Drinking Water (CSDW) programme commenced 15 years ago, Procter and Gamble has delivered an estimated 240 million litres of clean water to Nigerians.
"The aim is for our partners to donate the purifier packets as well as educate the community and address behavioral change because this is how we can achieve the objective of getting good water around the country as well as increasing the participation in the ODF objectives.''
She said that the organisation was engaging and expanding the programme in partnership with other stakeholders, saying within the next three months, the group would be adding additional 30 billion litres of water into Nigeria.
Iluyemi urged the Federal Government to ensure the full implementation of an excellent National Action Plan on Water, Sanitation and Hygiene, saying this was one of the ways to drive the water and sanitation programme faster and deeper in the country.
"We have started by articulating the roadmap to getting there now, we need to invest to get to the stage of implementation.
"We all need to educate those around us on the need to maintain proper hygiene and sanitation, saying our action contributes directly or indirectly to water sources pollution.''
Minister of Water Resources, Mr Suleiman Adamu, pledged to work harder to get more communities to be Open Defecation-Free (ODF), saying the ministry was committed to providing national access to safe drinking water, sanitation and hygiene.
He said that a roadmap was developed for the ministry including a short, medium and long term goals towards the improvement of the sector in November 2015.
"World Water Day is an annual global event designated by the United Nations General Assembly to raise awareness and highlight issues on sustainable management of our fresh water resources.
"The Federal Ministry of Water Resources is the focal point for Sustainable Development Goal Six and has demonstrated its commitment to providing national access to safe drinking water, sanitation, and hygiene.''
Adamu said that the ministry had also prioritised the completion of abandoned and ongoing water projects throughout the country with new projects initiated.
He said that the Water Resources Bill, which was pending at the National Assembly for passage, when passed would provide more framework for the water sector.
He said that through the implementation of Community-Led Total Sanitation approach by the government and its partners, 10 local government areas had been certified as open defecation free between March 2017 and February.
He noted that as part of the ministry's activity to commemorate this year's World Water Day, would be the inauguration of some water supply projects provided to some communities in the FCT.
He said that this was being done by some of the contractors engaged by the ministry and as part of their corporate social responsibility.
Ms Uzor Aduba, Award Winning Actress and Global Citizen Champion, said that experience in Nigeria had shown that not much had been achieved with access to water in most rural communities.
She noted that there was the need for strengthened collaboration and commitment from all stakeholders toward making access to potable water a priority.
"I see huge progress in urban community in the rural are people are suffering. Nigeria is a prideful country, we are proud people, we like to win, we love to be number one, and we are all winners, we are smart and capable people.
"One thousand children could die daily on this issue alone, when I heard of this, I thought to myself how many brilliant minds we lost today, how many lawyers, doctors, physicians, researchers that we no longer have simply because they no longer have clean water.
"What has brought me here today is action for clean water to every individual in the country, open defecation to be ended, I want us to do the hard thing, and the hard thing is to do right by everyone in this country, ''Aduba said.
Dr Betty Edu, D-G, Cross River Primary Health Care Development Agency, reaffirmed the state's commitment to scale up sanitation and hygiene, saying the message of Community-Led Total Sanitation and Behaviour Change was passed across to no fewer than three million people.
She commended efforts of Water Supply sanitation Collaborative Council and the United Purpose for their continued support, saying through the Rural Sanitation, Hygiene Promotion in Nigeria programme, the state became the first ODF state in Nigeria and West Africa.
The World Water Day celebration, co-hosted by the Global Citizen, serves as a platform to call on all Nigerian leaders to commit to achieving clean water and sanitation.
According to a 2015 WHO report, no fewer than 1,000 children die daily from water related diseases with women and girls spending 40 billion hours yearly collecting water and managing household water needs rather than attending schools or earning an income for their families.
By Tosin Kolade