The Our Water, Our Right Movement led by the Environmental Rights Action/Friends of the Earth Nigeria (ERA/FoEN) has cautioned Lagos Governor-Elect, Mr. Babajide Sanwo-Olu, from continuing the path of previous administrations in the state that set-in motion plans to privatise water in Lagos.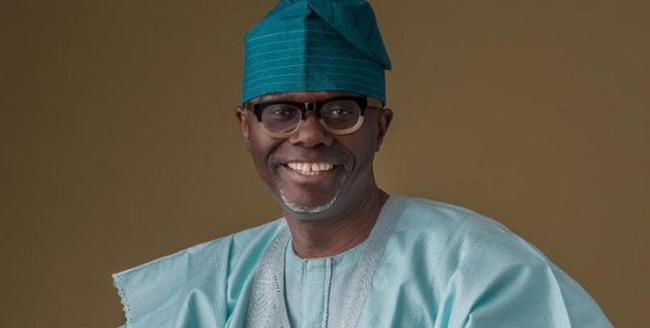 In a statement issued to mark the 2019 World Water Day, the movement said that even though Lagos is surrounded by water, most of its citizens still lack adequate and safe drinking water and sanitation which predisposes them to illnesses such as dysentery and cholera with grave implications on productivity.
They however frowned at the fact that, in tackling the water challenge, previous administrations including the outgoing Governor Akinwunmi Ambode have not consulted Lagos citizens and, instead, advanced false solutions including the globally-discredited Public Private Partnership (PPP) model of water privatisation.
The letter, signed by Chair of the Board of ERA/FoEN, Nnimmo Bassey, noted: "Lagos residents are victims of a system that has failed them for years due to lack of political will and lack of sustained budgetary allocation to the water sector. Lagos does not need to experience social conflicts, drown in debt, or hand our right to privatisers to tackle the water crisis."
The letter further reads: "Evidence abounds that countries that have experimented the PPP and other models of water privatisation have learnt bitter lessons and opted out by re-municipalising – another word for taking back privatised public services and putting it where it should be – under public control. Remunicipalisation of public water has spread across the world from Buenos Aires to Berlin, Ghana, Gabon, Jakarta, Mozambique, Paris, Tanzania, and lately nearby Cameroon."
They warned that the PPP is anti-people because it is difficult for cities to exit, despite rate hikes, service cutoffs, and unfulfilled infrastructure promises.
They added that reports that the outgoing administration of Mr. Akinwunmi Ambode has begun concession talks with Veolia, Metito and Abengoa which are transnational corporations with track-record of corruption and human rights abuses are even more worrisome, adding that they had protested this move to the current State House of Assembly and compiled findings on the multinationals in a document – "Veolia, Metito, Abengoa Cannot be trusted with Lagos Water", which has been made available to the state government for it to backtrack.
In its recommendations to  Sanwo-Olu who assumes office from May 2019, the groups demanded a halt to concession talks or agreements entered into with transnational corporations like Veolia, Metito, and Abengoa; the need to fully uphold the human right to water as an obligation of the government representing the people; integration of broad public participation including that of women in developing plans to achieve universal access to clean water; and a review the recent Lagos Environment Law and removal of all the remaining provisions that open the doors for PPP and other privatization forms.
Others are: rejection of all contracts designed by or involving the IFC, which operates to maximise private profit; building the political will to prioritise water for the people by investing in the water infrastructure necessary to provide universal water access, which will create jobs, improve public health, and invigorate the Lagos economy; increasing budgetary allocation to the water sector; and institution of a Water Trust Fund that will expand public financing of the water sector.
The groups said they have a blueprint on how to address the current crisis in the water sector in the document – "Lagos Water Crisis: Alternative Roadmap for Water Sector". Co-signatories to the letter include the Amalgamated Union of Public Corporations Civil Service Technical and Recreational Services Employees (AUPCTRE), Joint Action Front (JAF), Peace and Development Project (PEDEP), Child Health Organisation, and the Africa Women Water Sanitation and Hygiene Network (AWWASHNet), among others.