The Society for Water and Sanitation (NEWSAN) has called on all tiers of government to prioritise the provision of potable water and sanitation in their budgets.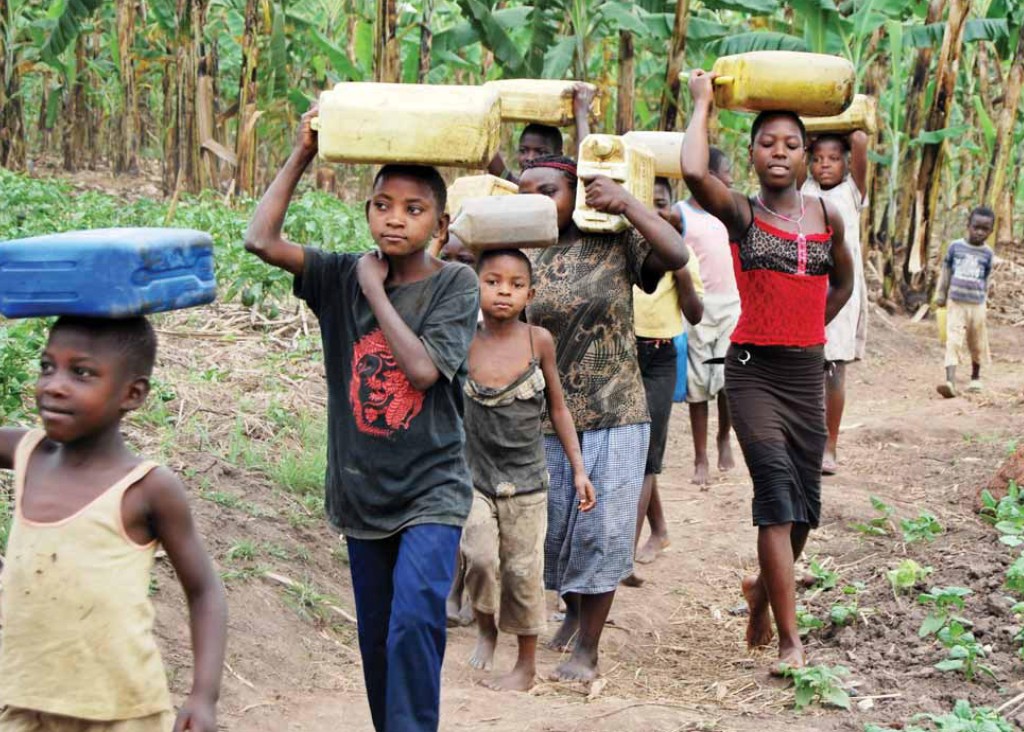 The Group's National Coordinator, Mr Benson Attah, made the call at the opening of a one-day Stakeholders' Meeting on Accountability for Sanitation and Water For All in Abuja on Thursday, March 21, 2019.
Attah said water and sanitation is a gateway to development, saying lack of it means that the country was not operating an inclusive system.
He emphasised that the federal, state and local governments must be accountable to the citizens.
Attah, who opined that all mutual accountability connotes that all stakeholders should be alive to their responsibilities, said provision of potable water supply for citizens was a human right matter.
He said lack of Water, Sanitation and Hygiene (WASH) services in schools was a major contributor to the 11.6 per cent literacy gap between young men and women in Nigeria.
He said many girls typically miss up to five days of school in a month because of a lack of WASH services and education.
This, Attah said, has a significant impact on girls' academic performance, with some dropping out of school altogether.
He noted that the revitalisation plan and development of an Action Plan on WASH was a welcome development and urged stakeholders to strengthen collaboration and ensure political will to achieve the goal.
He added that the group would continue to strengthen its partnership with the Nigeria Governors' Forum to seek ways of putting issues of water supply and sanitation in the front burner.
Ms. Ebele Okeke, Nigeria's WASH Ambassador, noted that effects of poor sanitation cuts across health, society, economic, human capital, stressing that tiers of government ought to have budget line for sanitation.
While pledging the commitment of her organisation, Okeke said now was the time to change the narrative of poor sanitation in the country.
Okeke, who was represented by Dr Priscilla Achakpa, said women are often responsible for taking care of other family members who come down with WASH related diseases.
She observed that they also risk their lives in search of safe places to defecate and manage themselves during their menstruation periods.
She said a world where everyone, everywhere has access to clean water, decent toilets and good hygiene, particularly for women and girls who bear the brunt of the burden was an inclusive one that should be encouraged by all.
"While we commend the President (Muhammadu Buhari) for declaring a state of emergency in the WASH sector, we see that as the highest political commitment, this must however be backed up with the needed incentives like finance.
"This is necessary because water is life, sanitation is dignity; everyone must be carried along, those with disabilities, the elderly for an all-inclusive society."
Mrs Bola Odunowo, Representative of the Ministry of Power, Works and Housing, said the ministry emphasises WASH inclusiveness in all constituency projects.
Odunowo commended the group on its activities on sanitation scale up, urging inclusive WASH programmes in institutional facilities.
Ms. Rita Okea, Representative of the Ministry of Environment, commended efforts of the Ministry of Water Resources and its partners, pledging continuous advocacy and commitment on hygiene promotion.
She added that part of its activities included the emphasis on provision of accessible toilets and access to water in all filling stations and public places. 
By Tosin Kolade