Director-General, National Biosafety Management Agency (NBMA), Dr Rufus Ebegba, says the agency was established to regulate modern biotechnology to avoid Nigeria being turned into a dumping ground for unsafe genetically-modified products.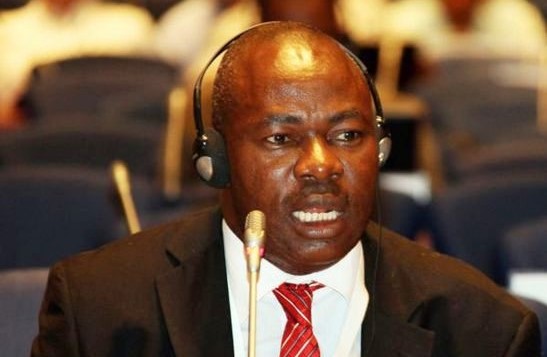 Ebegba gave the explanation during a news conference at the agency's headquarters in Abuja on Thursday, March 21, 2019.
''If modern biotechnology and its products are not regulated, the nation's environment and food system may be negatively impacted through dumping of unsafe GM products.
''Developer of GM products will then produce unsafe GM products, flood the market with them and mislead Nigerians.
''This is why regulating this sector is very much key for the development of the economy and for the sanctity of safety of GM products in the country,'' he said.
He said that the agency was not established to stop GMO rather to ensure that only genuine GM products safe for humans and the environment were approved for the nation's populace.
''We owe it as a duty to Nigerians to ensure that any product approved for importation or commercialisation is safe.
''After all, the families of NBMA staff and other stakeholders buy from the same market that the general public buy from, so if we release unsafe products, we and our families won't be exempted from the repercussions.''
He said that those calling for scrapping of the NBMA were directly paving way for dumping of unsafe GM products in the country.
''They do not have the interest of our nation at heart but want to enrich the countries from which the crops are imported thereby weakening the potential of our scientists.
''We are aware that there are miscreants who are not playing honestly, and we are taking proactive steps to ensure that Nigerians are not misled.''
Ebegba said that his life and that of his staff were in danger due to the false information being peddled by some mischievous elements who falsely claimed that the GM products approved for release were dangerous.
''I call on the media to shun misinformation but properly investigate any information before putting it out to the public.
''Journalists as gatekeepers of information should verify how genuine any information is before carrying it.
''I urge anyone who is in doubt or have any questions to visit the agency to get accurate information and report same to the public,'' he advised.
By Ebere Agozie