The Managing Director, Sterling Bank, Mr Abubakar Suleiman, says the bank's wastebanc initiative will strengthen environmental sustainability and provide money in the hands of people.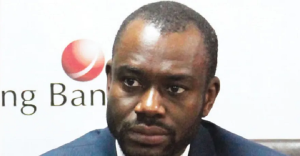 Suleiman stated this in an interview on the sidelines of an event to mark the World Environment Day (WED) in Lagos.
The WED, which is marked globally on June 5, is loaded with week-long activities by individuals, government and companies to be intentional about caring for the environment.
The theme for the 2023 WED was "Solutions to Plastic Pollution."
Suleiman said that the bank was building a wastebanc to provide money in the hands of people.
According to him, with the concept of Wastebanc, the bank is creating a system that will reward employees and the general public who are committed to environmental consciousness.
He said that plastics should no longer be seen as wastes but an economically viable object that could generate wealth if it was reused, reduced and recycled.
Suleiman said that plastic pollution severely threatens the environment, ecosystems, and the well-being of present and future generations."
He said: "Our responsibility as individuals is to take bold and decisive actions today that will contribute to a sustainable future.
"We must prioritise awareness to ensure the community understand the impact of plastic waste and are empowered to make sustainable choices.
"We must demonstrate a commitment to reducing, reusing, and recycling plastic materials."
Suleiman said that sterling bank had partnered the Lagos State Government in the last 14 years to clean up the environment.
"We started with people who are on the street by supporting them.
"Our latest initiative is for people not to see plastic as a waste but what they can turn into income," Suleiman said.
He urged Lagos residents to be bold and intentional in caring for the environment.
On the area of renewable energy, Suleiman said that,with the completion of its solar powered headquarters in Marina, the bank had shown commitment to clean and safe renewable energy alternative to power.
He said that the bank had also been open to organisations interested in studying its renewable energy model for its head office.
By Fabian Ekeruche