The Lagos State Government says it is planning a formalised structure for scavengers so as to ensure proper waste management.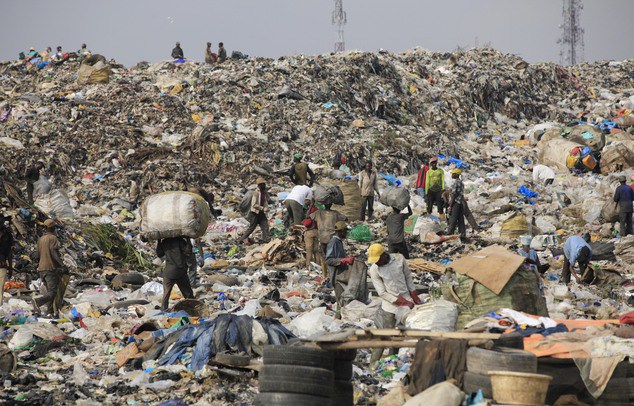 The Commissioner for Environment, Mr Babatunde Durosinmi-Etti, disclosed this in an interview with the News Agency of Nigeria (NAN) in Lagos on Sunday, May 20, 2018.
Durosinmi-Etti said that scavengers had a huge responsibility in waste management, hence the need to make their work more formal.
He said that government was also looking at a form of capacity building for the scavengers.
"Just as we did with the artisans, we are going to look at how the scavengers could be brought into a more formalised arrangement.
"We will need to take their database, so we will be able to put them in a more structured format to work on other landfill sites.
"We are also going to start working on a waste-to-wealth programme to reduce the composite waste that go into the landfills.  So, scavengers have a huge role to play working with recyclers.
"They don't work only on dumpsites, they can assist in sorting waste in other waste-to-wealth areas. There will also be a way of capacity building.
"There are so many things going on now. We are also working with private sector to look at all these arrangements," the commissioner said.
According to him, the ministry is working on the format that will ensure that scavengers continue to be useful in the environmental sector.
He said there was a huge value chain that had been neglected in the past in the environmental sector, especially in waste management.
Durosinmi-Etti said that an enabling environment would be created for the scavengers to operate.
By Florence Onuegbu