Ahead of the 2016 farming season and in order to give farmers enough time for proper land preparation and planting, the Food and Agriculture Organisation of the United Nations (FAO) and its partners have so far distributed seeds and agricultural tools to about 200,000 vulnerable farming households, which benefitted about 1.1 million people in South Sudan.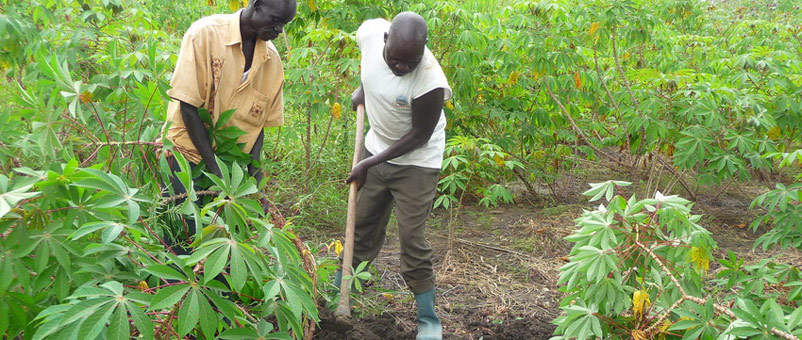 A statement issued by the UN body revealed that many families had exhausted their seed reserves because they were unable to plant last year, had low harvest or were unable to replenish their reserves by buying seeds in local markets.
"In some cases, families have been forced to consume or sell their seeds for food and seed distributions have come at a critical moment. Without this support, many families would be unable to plant this year, meaning another year of relying on external assistance to meet their basic food needs," said Serge Tissot, FAO Representative in South Sudan.
As a reason for the predicament, FAO stated that the 2015 violence forced many farmers in the country from their lands, "leaving them unable to plant their crops. In areas where security has improved, such as Western Equatoria, Unity and Jonglei, farmers are returning and FAO's support has been crucial in enabling them to plant and resume food production. With the tensed food security situation, this is a critical time to ensure a decent harvest for South Sudan – last year, local production met about 70 percent of the nation's cereal needs."
In order to achieve the feat and because of the challenge of getting the seeds to the farmers on time, FAO worked with 40 local and international partners to effectively reach out to those families in dire need.
The early seed supply, according to FAO, was necessary because the season extends from as early as mid-March in the Equatoria regions up to June in Greater Upper Nile and Greater Bahr El Ghazal. "The support of the WFP-led Logistics Cluster was critical in ensuring that the seeds and tools were transported to hard-to-reach areas of the former Jonglei and Upper Nile States," the statement further stressed.
FAO and the partners provided the seeds and tools directly to beneficiaries in Greater Upper Nile and in other areas, scaled up the distribution of seeds through seed fairs. In this case, over 80,000 vulnerable families have been issued with vouchers that have pre-set values with which to 'buy' seeds at local fairs in 2016. Over 110,000 other vulnerable families received their seeds through direct distribution.
"With the seed fairs, we are increasing access to local, but high quality seeds in a sustainable way. The fairs also boost the local economy by working with local traders, which directly injects money into the market. FAO strives to implement all distributions through seed fairs as far as security and market functioning allows," Abdoul Karim Bah, Deputy FAO Representative explained.
FAO added that, in Greater Equatoria, more than 40,000 households received crop seeds and tools; over 60,000 households in Greater Bahr El Ghazal and a further 90,000 in Greater Upper Nile.
The beneficiaries of the assistance through a joint operation by FAO and the Office of the United Nations High Commissioner for Refugees, included refugee households, who received the inputs. "In addition to the crop seeds and tools, FAO and its partners have also distributed more than 170,000 vegetable seeds and tools and over 140 000 fishing kits in South Sudan," the statement further disclosed.
It stressed that the organisation's emergency response activities were made possible through the financial support of the Common Humanitarian Fund, and the Governments of Denmark and Norway, the Swiss Confederation, the United Kingdom of Great Britain and Northern Ireland and the United States of America.
By Abdallah el-Kurebe