The world's 49 most climate vulnerable countries have called on the G20 group of nations to phase out fossil fuel subsidies by 2020 and to ensure that adequate climate finance is provided so that they can green their economies and adapt to the inevitable impacts of climate change.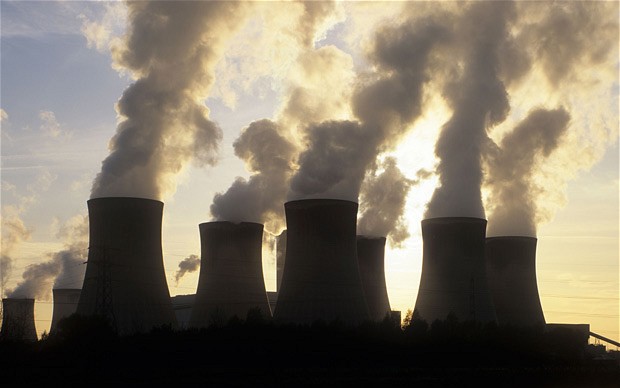 Under the Paris Climate Change Agreement, governments have agreed to limit the global average temperature rise to as close as possible to 1.5 degrees Celsius – a goal which can only be achieved if the world is weaned off fossil fuels and if finance for clean technology is stepped up.
In a communiqué issued at a meeting in Washington DC, Ministers of the "V20" Group of Vulnerable Nations say: "Our and other countries' very existence is threatened by climate change. All financial flows, including those of multilateral development banks, should be aligned with the Paris Agreement, the 1.5C temperature limit, and our member economies' 100% renewable energy vision in support of sustainable development."
Specifically, the Ministers call for market distorting fossil fuel production subsidies to be removed immediately and no later than 2020, and urge the G20 to set a clear timeframe for the elimination of fossil fuel subsidies.
"Fossil fuel consumption subsidies need to be checked rigorously whether they provide an actual benefit to the poor, and subsequently should be replaced worldwide without harm to those relying on them for their basic energy needs."
In the closing statement of the G20 Summit in Hangzhou, China, last year the G20 countries reaffirmed their commitment to "rationalize and phase-out inefficient fossil fuel subsidies that encourage wasteful consumption over the medium term, recognizing the need to support the poor."
According to a 2015 study by the Overseas Development Institute in London, G20 fossil fuel subsidies total $444 billion a year.
The V20 Ministers also called on the G20 counties to lead with them a drive towards ensuring all emissions are subjected to carbon pricing and pledge to continue to pursue ambitious climate action themselves.
This includes pioneering innovation in climate change financing with leading global examples in renewable energy access, ecosystem services and micro-insurance solutions.
In addition, the Ministers urged the G20 countries to deliver their long-term low-emissions development strategies before 2020.
"(We) call on them to deliver ambitious climate change action as part of the G20 outcome in July. Pulling resources from climate protection will create economic instability. Investing in climate action is necessary and critical to inclusive development and economic growth," the Ministers said.