Unarguably, the use of energy is fundamental to development even as energy production and consumption remain one of the main factors for determining the strength of the global economy.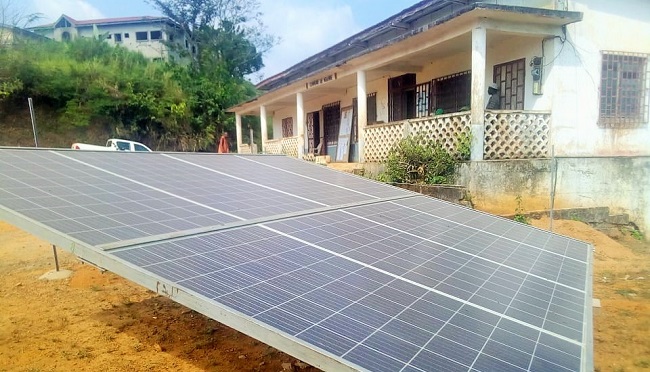 Apart from its impact on world economy, energy sector drives real growth and improves the economic fortune of any nation, if well harnessed.
Recognising the importance of the sector, stakeholders suggest that the performance of the sector ought to be reviewed regularly to enable it to meet the desired expectations.
According to them, the performance of the sector in 2019 should be a guide for what is expected in 2020 and beyond, especially when there are sustainable policies for the diversification of energy sources that can result in renewable energy.
In 2019, the energy sector witnessed series of events such as increase in electricity consumers, irregular power supply and issues with electricity generation and distribution, among others.
Consumers also showed commitments by coming together to complain about power service delivery and estimated billings.
Also, the Ministry of Power claims that it was able to increase electricity megawatts and resuscitated some transmission companies that were moribund.
Miss Ruth Ifah, an electronic electrical engineer, observes that the country made some notable progress in 2019.
"The year has been a ground-breaking year the private power sector groups; this was made possible through varying initiatives for rural or community electrification, corporate utilities and value packed home power systems.
"United Nations (UN) sustainable development goals include sustainable and clean energy, which is goal number seven and climate action goal number 13 that set the pace to follow,'' she observes.
Ifah notes that Nigeria is fast improving on its sustainability in power generation that it can boast in the nearest future.
She observes that the country increases its electricity production and has also made proactive steps in getting a ready alternative by leveraging on its natural resources.
"Nigeria has about two to three means of power generation fed into its national grid for an ever-increasing population.
"Developed countries adopt a wide range of energy resources to meet up with existing and increasing demand for power.
"The prevailing weather conditions in most of these countries are not comparable to what is obtainable in Nigeria.
"I strongly believe the country will go a long way if such means of power generation can be explored; one of such renewables is solar energy.
"Technology for adopting solar energy in the world today is fast rising and improving, hence I believe the power sector — both private and public — could take advantage of it,'' she explains.
Energy expert Olumuyiwa Alaba also notes that government must be prepared to solve the problems that had plagued the sector for long.
He advises the government to adopt energy model that is working such as the independent power plant.
"A model that government can adopt is to continue to encourage independent power plant, but it must have power sector edge.
"If such models are replicated all around, there would be less pressure on the national grid, which is old and lacking in capacity to transmit what was generated by the electricity generating companies.
"The bulk of what is generated and sold to bulk traders is lost to the national grid because the facilities are very old,'' she observes.
By Ibukun Emiola, News Agency of Nigeria (NAN)