The Public Affairs Officer of United States Consulate General in Lagos, Mr Russell Brooks, has advised Nigerians to treat conservation of oceans and aquatic wildlife as an individual responsibility.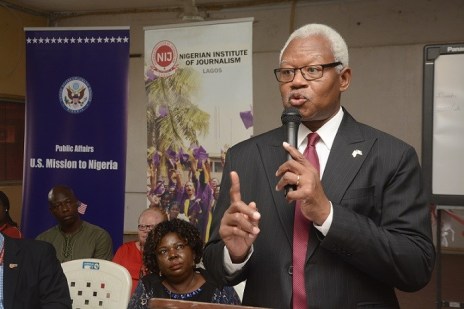 Brooks gave the advice on Tuesday, March 5, 2019 in Lagos during a programme organised by the U.S. Consulate General in collaboration with the International Climate Change Development Initiative (ICCDI) and Wildlife of Africa Conservation Initiative to commemorate the 2019 World Wildlife Day.
He said that there was the need for individual responsibility on conservation to preserve marine habitats for future generations.
Brooks said that as much as 40 per cent of the world's oceans were negatively affected by human activity including overexploitation of marine species, loss of coastal habitats and pollution.
He said that the oceans and marine species were of crucial importance to human development, hence the necessity for increased conservation education.
"Marine wildlife has sustained human civilisation and development for over a thousand years from providing food and nourishment to providing material for handicrafts and construction. We cannot take their survival for granted.
"We can reduce some of the negative effects of our activity on life under the water by working hard to spread the message to reduce marine pollution," Brooks said in a statement.
Mr Abiodun Adekoya, the Communications Director at ICCDI, said that effective climate change mitigation in the country would require concerted action by governments and individuals.
Adekoya said that there should be an emphasis on conservation education, recycling programmes and the creation of a legal framework for the nation's policy on the environment.
World Wildlife Day is observed annually on March 3 following a proclamation by the United Nations General Assembly on Dec. 20, 2013.
By Florence Onuegbu