As countries prepare to finalise a climate agreement in Paris in December, global leaders like the United States and the European Union are releasing intended nationally determined contributions (INDCs), which are country specific action plans that outline how they intend to reduce global warming emissions. An analysis from the Union of Concerned Scientists (UCS) evaluated how the INDCs from the U.S., the EU and Mexico address land use emissions, which include those from agriculture and forestry. UCS found that the U.S. and EU INDCs fall short in describing what they will do to reduce land use emissions, but that Mexico's contribution ambitiously addresses emissions from this sector.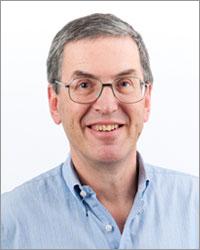 "With land use sector emissions accounting for 25 percent of all global warming pollution, it is essential that countries with the potential to reduce emissions in this sector – like the U.S., EU, and Mexico – clearly commit to doing so in their INDCs," said Doug Boucher, director of UCS's Tropical Forest and Climate Initiative. "If we want to stay under two degrees, then we need to tackle emissions on all fronts, including the land use sector."
The report, "The Land Sector in the First INDCs: Intended Climate Contributions of the United States, the European Union, and Mexico," examined and compared the INDC's in terms of transparency, ambition, accounting standards and proposed actions.
This analysis follows up on an earlier UCS report, "Halfway There," which found that of the eight countries that make up 57 percent of all land use emissions, the U.S. has the greatest potential for emission reductions in the land use sector. Unfortunately, the U.S. INDC does not include actions to address emissions from agriculture and forestry.
Another area for concern within the U.S. INDC is language suggesting that the U.S. plans to exclude emissions from natural disturbances. This exclusion clause could create perverse incentives against improving forest management.
"It is disappointing to see the U.S. neglect to address emissions from agriculture and forestry – especially when the potential for reductions is so considerable," said Boucher.
The EU INDC similarly does not contain action or mitigation plans to address land use emissions, but includes vague language referencing land use emissions. The EU INDC mentions that policies on how to include land use emissions will be established as soon as "technical conditions allow." The INDC does not however go into detail about what these technical conditions are or why they are preventing the EU from planning to reduce land use emissions.
This is despite the fact that a recent EU study found that small dietary changes to eliminate some high emissions foods, such as beef, could reduce agricultural emissions by 28 percent. Again, the potential to realize emissions reductions from the land use sector is being overlooked.
"While the U.S. and the EU INDCs offer cause for concern, Mexico's emissions reduction target genuinely addresses the land use sector," said Boucher. "Mexico is a true leader in this sense."
Mexico's detailed emissions reduction plans specifically mention action to reduce deforestation to zero by 2030, increasing reforestation, restoring ecosystems, and improving agricultural sustainability. As a developing country, Mexico only has so many resources to implement this action plan without foreign assistance. The country pledged to reduce pollution by 25 percent on their own and by 40 percent if offered international financing.
"Emissions from land use represent a significant piece of the problem and must be addressed if the world is to avoid the worst impacts of climate change," said Boucher. "Moving forward, the U.S. and the EU should take a page from the Mexico playbook and amend their INDCs to account for land use emissions."