The UN Educational, Scientific, Cultural Organisation (UNESCO) on Wednesday, January 31, 2018 said it is partnering with the Federal Government of Nigeria to use scientific and cultural methods to restore the Lake Chad basin.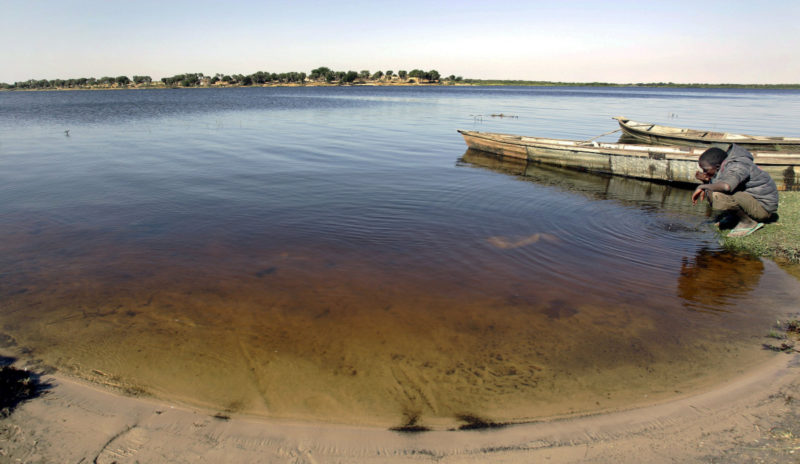 The partnership will be done through the Ministry of Water Resources to launch BIOPALT, a project targeted at scientifically and culturally restoring the basin.
Dr Osuji Otu, the National Programme Officer for Sciences of UNESCO, disclosed this in an interview with the News Agency of Nigeria (NAN) in Abuja.
BIOPALT project aims to strengthen the capacities of the member states of the Lake Chad Basin Commission – Cameroon, Chad, Congo, Niger and Nigeria – for three years.
The project is to safeguard and sustainably manage the hydrological, biological and cultural resources of the Lake Chad basin across their borders in order to support poverty reduction and promote peace.
"Presently we are having consultation with partners which is aimed at launching BIOPALT in Feb. 15 and 16.
"This is a Lake Chad project that restores the depleted basin using scientific and cultural methods to restore peace in Lake Chad as well as sustainable development within the basin.
"The BIOPALT is the launching of the special project funded by African Development Bank which will last for three years and benefiting five countries – Chad, Nigel, Cameroon, Nigeria and Congo.
"It has been launched in other countries. Once it is launched here, we can start the project implementation within the Lake Chad basin for the next three years," Otu said.
According to him, the consultation meeting involves lots of partners working together toward the implementation of the project when it is launched.
NAN reports that the restoration of the Lake Chad basin became necessary following discussions between President Muhammadu Buhari and UNESCO's former Director General, Ms Irina Bokova in August 2016.
The discussion was on issues of mutual interest toward attaining the Sustainable Development Goals (SDGs) by 2030 and to reflect on the future of the lake.
At that time, President Buhari called for UNESCO's assistance to organise an international conference to reflect on the future of the Lake and support the preservation of the surrounding environment.
Buhari in Dec. 2017 approved the conference to be hosted in Abuja with the objective of creating global awareness on the socio-economic and environmental challenges arising from the shrinkage of the Lake Chad.
Other concerns to be discussed at the conference are threat to livelihoods including insecurity with a view to developing a comprehensive programme for action to save the lake from extinction.
The conference is expected to also discuss and develop consensus on the different options to restore Lake Chad, including the Inter-Basin Water Transfer project from the Ubangi River in Central Africa to the Lake Chad.
By Ijeoma Ndubisi