More sustainable lifestyles and modes of production were at the centre of this year's UN Environment Assembly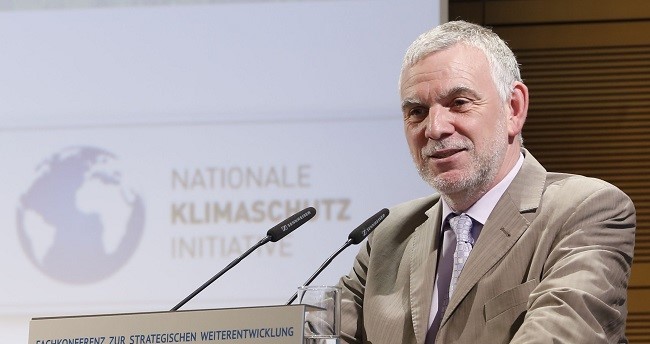 The fourth UN Environment Assembly (UNEA-4) in the Kenyan capital Nairobi has passed 23 resolutions that will contribute to more environmentally friendly production and consumption worldwide. At UNEP's largest UNEA, leaders and ministers of the environment and 5,000 delegates from around the world over the past two weeks have been advising on solutions to global environmental issues. The issue of plastic garbage also played an important role.
Environment Secretary and Head of the German Delegation, Jochen Flasbarth, said: "The fourth UN Environmental Assembly has created a strong tailwind for the fight against plastic waste. We will invite the states that are in favor of an internationally binding agreement on plastic waste to jointly draft the next steps towards the plastic convention. On the positive side, the clarity with which the UNEA has made four concrete steps for the circular economy and lifestyle change at the heart of the decisions.
"In particular, we have made good progress here towards more sustainable chemicals management and waste prevention. The results of the UNEA-4 show once again that the international community must pull together for ambitious environmental protection. In view of the enormous environmental and social challenges, it is no longer about small corrections. The transformation we need must affect all sectors of society."
At the fourth UN Environmental Assembly, the world community discussed how global environmental protection can be strengthened. With several resolutions, the UNEA calls for a change of direction to more sustainable chemicals management, more sustainable consumption and production patterns, waste prevention and greater protection of ecosystems.
The UNEA-4 also negotiated a comprehensive international regulation ("plastic convention") to end the pollution of the oceans by plastic waste. Even though UNEA-4 was unable to agree on a mandate because of the resistance of several states, Germany will, on the basis of the negotiations in Nairobi, sit down with other ambitious states in order to concretise the next steps for a stronger cooperation to avoid plastic waste.
The German Environment Ministry says it has been committed to a strong UN environmental programme (UNEP) for many years. Secretary of State Flasbarth also pledged support for UNEP to new UN Executive Director Inger Andersen, with whom he met for a lengthy talk during UNEA-4. Flasbarth also spoke to many of his counterparts, focusing on the implementation of the Paris Climate Agreement and the sustainability goals of the 2030 Agenda.