The UN Development Programme (UNDP), Country Director, Samuel Bwalya, says the agency will donate houses, school and health centre to the Internally Displaced Persons (IDPs) in Ngwom, Borno State.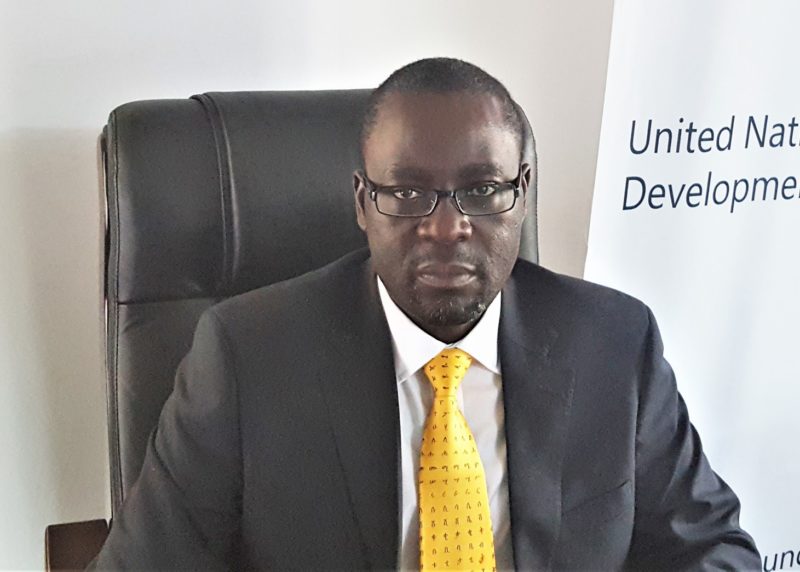 Bwalya told the News Agency of Nigeria (NAN) in Abuja that Ngwom, an agrarian community in Mafa Local Government Area, fell victim to violent attacks by Boko Haram insurgents in 2014.
He said that that UNDP would deliver completed 292 permanent houses out of proposed 300, a primary school and one health clinic to Ngwom indigents displaced by the insurgence on Feb. 28.
According to him, UNDP has also completed 288 market stalls, 20 stores-shopping centre, and two boreholes, which would be delivered to the returnees.
Bwalya said that UNDP piloted a comprehensive community stabilisation programme in Ngwom.
"Our intervention was aimed at four inter-related areas of livelihoods, security, basic services, and emerging local governance.
"Using Ngwom as pilot community for the programme, we have built some structures for them.
"Throughout the process we have engaged local labours and cash for work approaches and emergency employment were provided as alternative source of livelihood for already poor and vulnerable communities in the state," he said.
According to him, UNDP has also distributed rainy-season agricultural inputs to over 550 farmers in the community.
"The community will be officially opened on February 28, 2018, when displaced families will formerly take delivery of these permanent shelters, better than their previous houses which were erased by Boko Haram.
"Until 2014, Ngwom had an enviable reputation of being the livestock and grains trading hub of Borno State and its neighbouring states.
"This include countries of the Chad Basin; Chad, Cameroon, Niger, Libya and as far as to the Central Africa Republic," he said.
Bwalya said that in Sept. 2014, the settlement was violently attacked and destroyed by Boko Haram insurgents.
The insurgents attacked the small settlement twice between 2014 and 2016 leaving behind unimaginable destruction of lives and property.
"It is estimated that about 100 people were killed during these attacks and the community was destroyed.
"Many public buildings, including the only primary school that served the community, the only healthcare clinic, market stalls, motor park (bus station) and public toilets with equipment were significantly destroyed.
"The once-vibrant and prosperous community was reduced to a waste land and people forced to relocate to nearby areas in search of safety, security and livelihoods," he said.
Bwalya said that many of the displaced, estimated at about 1,658 are currently registered as IDPs in various camps in Borno; while many more currently live in host communities within Maiduguri and other parts of the state.
"As the tide of the insurgency recedes and people begin to return to the communities, our interventions will facilitate not only easy restarting of lives but also provide a solid foundation for long term development in the area.
"Our investment in the area is already helping to improve human security, promote reconciliation, enhanced citizens' engagement in service delivery.
"Through emergency employment opportunities, previously vulnerable households are now able to fend for themselves, send their children to school and engage in other productive activities.
"We are steadily strengthening communities' self-reliance," Bwalya said.
According to him, UNDP is meeting urgent early recovery needs while addressing the underlying causes of the crisis.
"UNDP is working towards ensuring that necessary early recovery needs are met through vocational skills training, livelihood support, rehabilitation of public infrastructure; these efforts are providing catalytic ingredients for communities to thrive again," he said.
By Isaac Aregbesola