The UN Climate Change has opened registration for this year's Africa Climate Week (ACW 2022), to be held from August 29 to September 2 in Libreville, Gabon.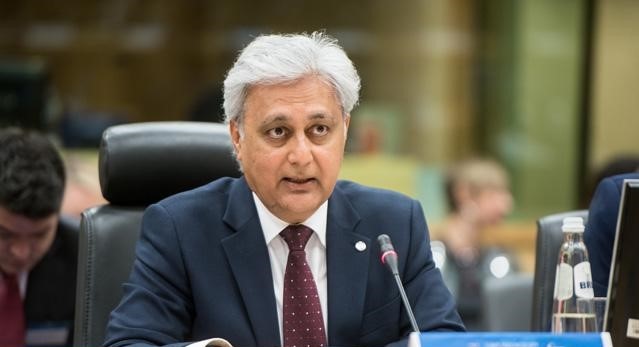 ACW 2022, according to the UN body, is poised to convene key stakeholders, including African Ministers, to provide a platform for regional collaboration. The event will address shared risks and explore shared opportunities to tackle climate change.
With governments, private sector leaders, development organisations, youth and civil society attending, discussions will advance on implementation of the Paris Agreement at the regional level. Inspiring examples of climate action already underway will be shared at an Action Hub to showcase what is possible and spur even more action.
UN Climate Change Deputy Executive Secretary, Ovais Sarmad, said: "As we learned at the UN Climate Change Conference COP26 in Glasgow last year, there is significant value in meeting in person. Trust is a crucial component of success when it comes to reaching agreements, and when collaboration is needed to move forward.
"We are here to chart a course forward. We are here to unite in the common cause of climate action. We are here to strengthen existing partnerships and forge new ones. We are here to take a meaningful step down the road to COP27 in Sharm el-Sheikh, Egypt, in November."
Tanguy Gahouma, Special Advisor to the President of Gabon, put ACW 2022 into perspective for the future of Africa.
He said: "Climate change is the world's greatest challenge, with the impact already felt here in Africa and around the world. Gabon is pleased to host Africa Climate Week 2022 and bring together leaders, experts and stakeholders to meet this challenge together. The Paris Agreement has given us a clear mandate for action.
"The Glasgow Climate Pact has given us a common set of rules to advance action together. Africa Climate Week 2022 is our opportunity to build momentum ahead of COP27 in Egypt this November. The implementation COP27 is in Africa, so let's advance implementation in Africa."
ACW 2022 is hosted by the Government of Gabon and organised by UN Climate Change in collaboration with global partners UN Development Programme, UN Environment Programme and the World Bank Group. Partners in the region include the Africa Union, the Africa Development Bank (AfDB), the UN Economic Commission for Africa (UNECA) and UN Gabon.
The UN is encouraging stakeholders to register now for ACW 2022 and join leaders, experts and practitioners from across Africa to address regional risk, seek sustainable solutions and forge partnerships for climate action.
To register, visit the ACW 2022 Registration page. Registration approval is performed in collaboration with the host government of Gabon, and a separate visa application may be needed to attend ACW 2022.
Africa Climate Week 2022 is part of the Regional Climate Weeks 2022 series. MENA Climate Week 2022 kicked off the series in March in Dubai and engaged almost 4,000 people over four days. LAC Climate Week 2022 took place from July 18 to 22 in Santo Domingo, Dominican Republic.