Through a certified plastic credit system, an initiative known as TONTOTON says it was able to remove over 1,000 tons of mismanaged plastic wastes from polluted shorelines of Sihanoukville, Cambodia since it started the operations in October 2021.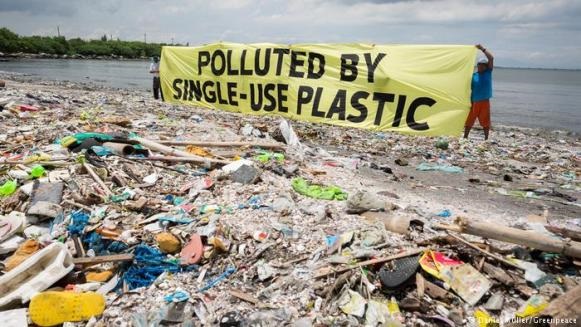 Through the daily work of 398 community waste collectors – of which 57% are women, a total of 298 tons of mismanaged plastics were reportedly removed from the environment only in the month of June. The daily clean-up and delivery to TONTOTON's Community and Environment Plastic Collection centre is said to have jumped from 200 kilos to 10-20 tons a day.
Collecting plastics from their own surroundings is said to have become a trendy job option for the people living in the coastal communities of Phum Thmei, Tomnup Rolork, Oh Vietnam, Klang Leu, and other surrounding areas since TONTOTON established its first collection centre there.
From the survey that the TONTOTON team conducted among 91 waste collectors registered in the programme, an average increase of $16.90 in the daily income was recorded. Some of the top collectors earned even up to $470.80 in one month.
"Plastic waste is a big problem and I worry that it affects the future generations. I enjoy working with TONTOTON because I used to be jobless, but now I can help clean the environment with less money problems," said Mr. Ham, one of the active collectors in Klang Leu commune.
He, and many others like him who are the sole providers to their families attested to how the programme helped improve their daily living not only by the extra income gained, but also from the cleaner environment their communities now enjoy.
From just non-recyclable plastic waste collection and treatment, TONTOTON is now setting up a system to sort plastic wastes at source. With its new Material recovery facility (MRF), value plastic materials can be traded as certified OBP materials and paid at a higher price point to the collectors.
Meanwhile, the plastic types that are traditionally not recycled by the commodity market will be transformed into practical and useful products through a heat press process. And those that are heavily compromised will be treated for alternative energy and raw material through co-processing in cement factories.
Barak Ekshtein, TONTOTON CEO, said: "Needless to say, our global plastic pollution problem is huge, and our plastic consumption rate cannot be matched with the selective recycling market practice now. TONTOTON helps find solutions to all types of plastics waste through a community-based model that helps not only the environment but also the people who are most vulnerable amid an overwhelming plastic pollution problem."