Around five per cent of the adult population, or nearly 250 million people between the ages of 15 and 64, used at least one drug in 2014, according to the latest World Drug Report released by the United Nations Office on Drugs and Crime (UNODC).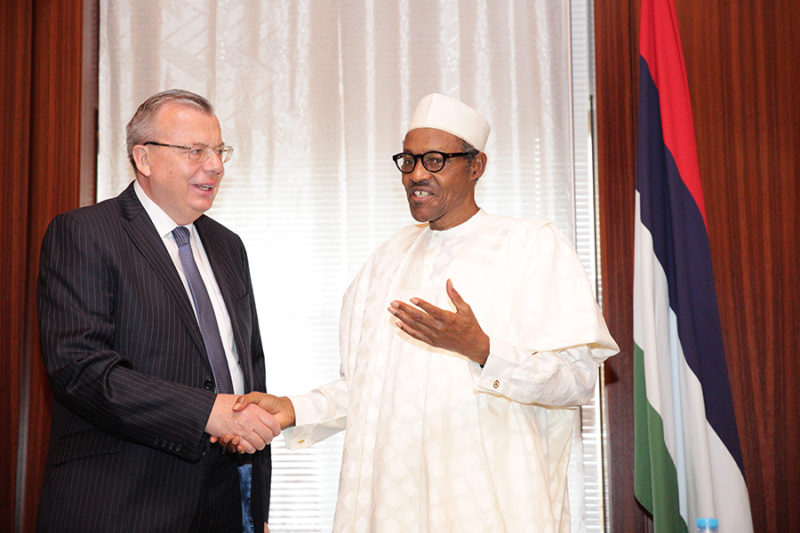 Although substantial, this figure has not grown over the past four years in proportion to the global population. The report, however, suggests that the number of people classified as suffering from drug user disorders has increased disproportionally for the first time in six years. There are now over 29 million people within this category (compared to the previous figure of 27 million). Additionally, around 12 million people inject drugs with 14 per cent of these living with HIV. The overall impact of drug use in terms of health consequences continues to be devastating.
The Secretary-General of the United Nations, Ban Ki-moon, in his message to mark the International Day Against Drug Abuse and Illicit Trafficking commemorated yearly on June 26, said: "The challenges posed by the world drug problem require a global response that is simultaneously effective, compassionate and humane."
He stated further that "addressing the world drug problem demands a considered and unified response by Governments.  The illicit trade in drugs fosters transnational organised crime networks, systemic corruption and widespread violence.  It is also a major public health menace.  Millions of people are directly affected, especially the poor, vulnerable women and children, and those living in fragile communities."
In Nigeria, the European Union funded project "Response to Drugs and Related Organised Crime in Nigeria" being implemented by UNODC is supporting national efforts in fighting drugs trafficking, preventing drug use and curbing organised crime through strengthening policy formulation, legislation and coordination; enhancing law enforcement capacity and inter-agency coordination and supporting relevant bodies to provide enhanced drug prevention, treatment and care services.
The project has supported the formulation of National Drug Control Master Plan 2015-2019, a strategy document driving the response of the Nigerian government to drugs and related issues in Nigeria. It was publicly launched on June 26, 2015.
Closely related to this is the finalisation and commencement of the field testing of the draft national guidelines for quantification of narcotics and estimation of precursors and psychotropic substances for medical and research purposes; development of national minimum standards of drug dependence treatment in 2014; the development of national policy guidelines for drug counseling for NDLEA in 2015; assessment of 17 drug treatment facilities and the subsequent development of 11 Model Drug Treatment Centres and seven Regional Training Hubs including the development of national minimum standards on drug treatment; and commencement of pilot drug treatment at one prison in 2016. The project has trained over 1,000 health practitioners in drug treatment and over 800 law enforcement officers from seven agencies in law enforcement techniques.
This is the first International Day Against Drug Abuse and Illicit Trafficking since the adoption last year of the Sustainable Development Goals (SDGs). Goal 3 calls on countries to strengthen the prevention and treatment of narcotic drug abuse, end AIDS and combat hepatitis. Goal 16 is designed to help to build peaceful, just and inclusive societies and institutions that can address illicit drugs, crime, corruption and terrorism.
The SDGs also informed the deliberations of the UN General Assembly Special Session on the World Drug Problem in April 2016. They support the founding principle of the International Drug Control Conventions, which is to ensure the health and well-being of humankind. This requires a balance between interrupting drug supply and preventing and treating the harmful impact of drugs on people's health.
The Executive Director of the United Nations Office on Drugs and Crime (UNODC), Mr. Yury Fedotov, observed that "UNODC's World Drug Report 2016 advances further understanding of the problem. In alarming detail, the report shows a rise in the number of problem drug users from 27 to 29 million people aged 15-64; the disastrous resurgence of heroin in some regions; the appalling loss of life due to overdoses, and the disproportionate impact illicit drugs have on women, among many others challenges."
He added that "one of the key recommendations of this year's World Drug Report is that achieving sustainable development and countering the world drug problem must not exist as distant cousins. Illicit drugs threaten the security and health of people, while weakening both communities and institutions. If targets of the Sustainable Development Goals are to be achieved under Goal 3 on health, and Goal 16, on peaceful societies, as well as many other goals, drug-related development initiatives should be mainstreamed into general development efforts."