Paris is this year's Global Earth Hour Capital. WWF's Earth Hour City Challenge recognises the "City of Light" as a role model for climate action and awards Paris for its ambitious vision and successful engagement with business, civil society and other cities on its journey toward sustainability.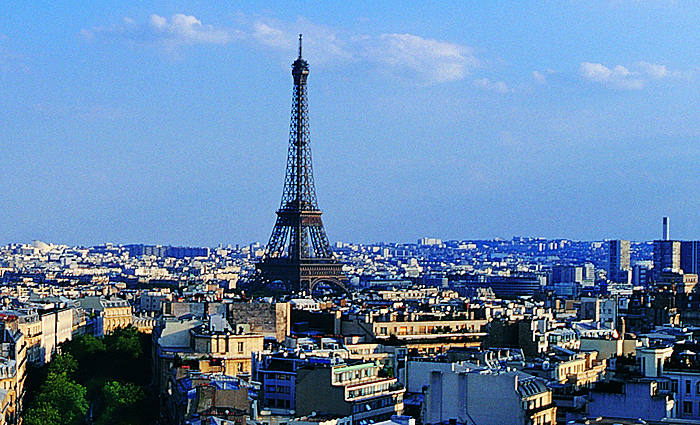 Paris hosted last year's historic global climate summit and has shown strong climate leadership, creating a model for other city governments to replicate. In addition to setting up an effective centralised Climate Agency, ensuring clean vehicles, extending public transportation and developing waste-to-fuel conversion, Paris has also incorporated a regular review process to ensure that the city is on track to meet its sustainability goals as well as the current and future needs of its citizens.
"As the world works to bring the Paris climate agreement into action, the 'City of Light' is leading by example," said Marco Lambertini, Director General of WWF International. "Winning WWF's Earth Hour City Challenge reflects Paris' commitment to inspire global action to reduce emissions and build environmental sustainability through green urban development."
Selected from a shortlist of 18 national finalists, Paris impressed the international jury with its innovative actions, long-term vision and willingness to collaborate and share knowledge capital with cities around the globe.
WWF's Earth Hour City Challenge 2016 saw participation from 125 cities representing 21 countries. Cities were evaluated on their level of ambition and innovation in developing climate-smart solutions that advance sustainable development under local circumstances.
National winners included Belo Horizonte, Brazil; Boulder, USA; Chiangrai, Thailand; Edmonton, Canada; Hue City, Vietnam; Jakarta, Indonesia; Lappeenranta, Finland; Montería, Colombia; Murcia, Spain; Petaling Jaya, Malaysia; Quito, Ecuador; Rajkot, India; Santa Rosa, Philippines; Shenzhen, China; City of Singapore, Singapore; Tshwane, South Africa and Umeå, Sweden.
Paris now joins the ranks of previous global Earth Hour City Challenge winners such as Vancouver, Cape Town and Seoul, all of whom have shown extraordinary leadership in developing innovative solutions for tackling climate change and reducing the ecological footprint of urban lifestyles.
"Paris, as a member of ICLEI, is a global forerunner in sustainability. The city's ambitious, long-term, holistic vision, supported by concrete climate actions and ambitious targets set the bar high for the Earth Hour City Challenge this year. Paris has demonstrated its commitment to inspire, collaborate and exchange knowledge with cities around the world, taking this to new heights as the host of the COP21 last year," said Gino Van Begin, Secretary General of ICLEI.
WWF works closely with ICLEI – Local Governments for Sustainability to mobilize cities to participate in the Earth Hour City Challenge. ICLEI provides the use of its carbon Climate Registry as the reporting platform for the initiative.
"I am very happy and honoured to see Paris and Parisians being rewarded with the prestigious Earth Hour City Challenge award by WWF. As Paris acts in concrete terms against air pollution, this recognition encourages us to go further in linking public health and protection of the environment," said Anne Hidalgo, Mayor of Paris. "Cities have always been on the front line of change, and have always foreseen, prefigured and pre-empted the future. This makes them key actors of the ecological transition. Paris will take up this 21st century challenge," continued Hidalgo.
Separately, on 30 June, WWF will announce the winner of the We Love Cities campaign – the public engagement arm of the Earth Hour City Challenge – on welovecities.org and through social media. The We Love Cities campaign engages citizens around the world to express their support for cities committed to sustainability through votes, tweets and Instagram pictures. To date, more than 230,000 people have voted for their favourite urban area from the 46 cities profiled on the campaign's website. Voting closes on 26 June 2016 at 11:59 p.m. Pacific Standard Time.