The University of Reading in the United Kingdom says it is partnering with the Federal Institute of Industrial Research Oshodi (FIIRO) to achieve green economy transition in Nigeria.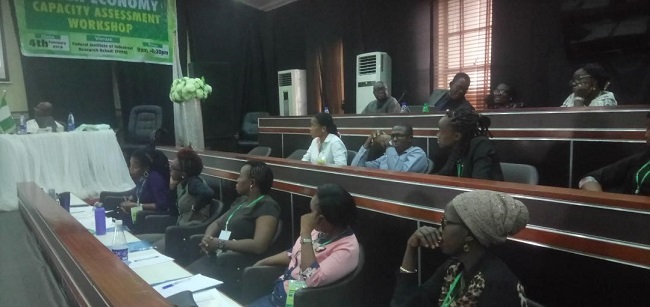 Prof. Chuks Okereke of the university made this known on Monday, February 4, 2019 at a forum held in Lagos. The theme of the workshop was: "Green Economy Capacity Assessment Workshop''.
Okereke said that the project, which included four other agencies under the Federal Ministry of Science and Technology, was designed to engender Green Economy decisions in Nigeria.
Green Economy is an economy that aims at reducing environmental risks and ecological scarcities. It also aims for sustainable development without degrading the environment.
Okereke said: "This project is aimed at knowing the gaps in the partner agencies, so that an effective training programme will be implemented to equip them on how to facilitate green economy transition.
"Our research shows that there are lots of gap in African Government systems, which include low technical skills in the area of life cycle assessment, renewable technologies and even in terms of policy designs mainstream.
"However, the extent of these gaps has not been really identified in a systematic way.
"Our focus now is to have a systematic identification for these loopholes, so that we can know for certain where those gaps exist and work on them.
"This research will help us to facilitate low-carbon development in Africa, which is currently the poorest and most vulnerable continent to climate change.''
Prof. Gloria Elemo, the Director-General, FIIRO, said that the workshop was aimed at sensitising participants on the latest developments in green economy around the world.
Elemo explained that the workshop would point out the set of skills required by the Federal Ministry of Science and its agencies to effectively facilitate green economy transition in Nigeria.
The director-general, represented by Dr Yemisi Asagbra, the Director of Production, Analytical and Laboratory Management, said that the workshop would help participants to become part of the resource persons within the ministry.
Elemo said that they would help to galvanise Nigeria's efforts at climate mitigation and adaptation, particularly in the food and agro-allied industry.
By Funmilola Gboteku