The world has been trying for decades to curb deforestation but continues to fail. Forests are still being cleared at high rates despite efforts by forested and supportive countries alike. A new study by researchers has found that there is no "one size fits all" solution: every agent of deforestation is different and requires specialised efforts to reduce their impact.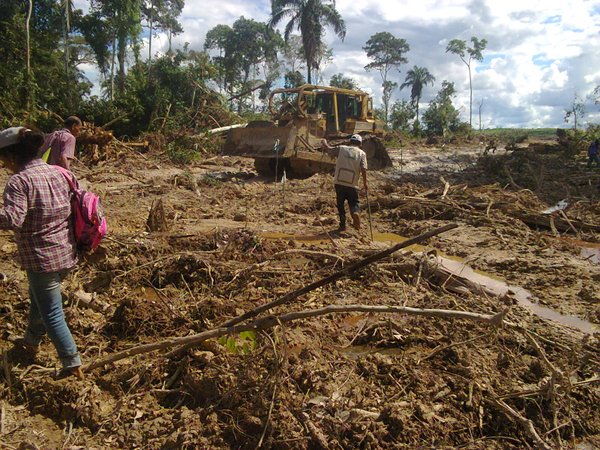 The researchers – from World Agroforestry, ASB Partnership for the Tropical Forest Margins, African Centre for Technology Studies, Ethiopian Environment and Forest Research Institute, and the Norwegian Institute of Bioeconomy Research – highlighted three main typologies of deforestation, and forest degradation: 1) smallholding farmers, usually very localised; 2) large-scale commercial agriculture involving legal or illegal allocation of forested areas to establish commercial farms; and 3) natural factors, such as fire, insect attack and landslides.
Each of these three forms of deforestation need to be addressed differently if the rate of deforestation is to decrease substantially. In their study, the researchers focused on the first category – smallholding farmers – in two forested areas: Menagesha Suba in Ethiopia; and Masaai Mau in Kenya.
"We applied behavioral science theories to understand the in-depth contexts among smallholders in relation to deforestation and forest degradation," said Lalisa Duguma, the lead author of the paper and a researcher at World Agroforestry. "In the past, the search for solutions to curb deforestation largely focused on technical solutions without unearthing the underlying behavioral logic of smallholders as it relates to deforestation. Such an approach misses its target widely."
They found that the factors forcing smallholders to engage in deforestation and forest degradation were largely contextual, that is, socio-demographics, production constraints, policies and governance issues, with some influence from routine practices, such as timber extraction for fuelwood and construction. These factors can be broadly aggregated as necessity-driven, market-driven, and governance-driven.
"In the forests studied, deforestation and forest degradation were mostly caused by farmers meeting their needs for subsistence, supported by weak governance. Though most factors were intrinsic to smallholders' contexts, the extent of deforestation and degradation was aggravated to a great extent by factors external to the communities living close to the forested area.
There was also an observed strong interdependence between the various key factors, which demands a systemic approach for dealing with the drivers of deforestation and degradation. Therefore, when policies are being developed, there should be scrutiny of the contexts, the factors aggravating destructive behavior, and the associated enablers, to reduce forest losses under varying socioeconomic, biophysical, and governance conditions.
The researchers recommend that REDD+ should use the typologies of deforestation and forest degradation and the context in which they occur to identify targeted measures that could enhance effective control of loss of forests. "With REDD+ moving into implementation after the Paris agreement," said Peter Minang, a co-author and leader of the Landscapes Governance research unit at World Agroforestry, "a search for innovative ways of understanding the drivers of deforestation and finding corresponding relevant solutions is critical to save forests."