Uganda has intensified Ebola screening at Entebbe International Airport to prevent the disease from spreading from the neighbouring eastern Democratic Republic of Congo (DRC).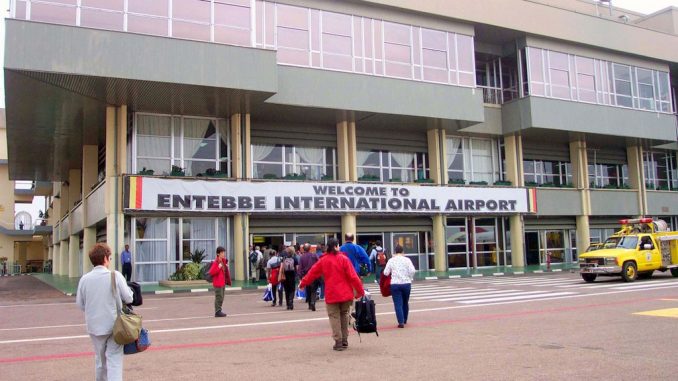 Emmanuel Ainebyoona, ministry of health spokesperson, told Xinhua by telephone on Monday, January 14, 2019 that all passengers arriving through Entebbe airport, about 40 km south of the capital, Kampala are screened of Ebola.
Previously, the medical people at the airport have been screening passengers on direct flights from DRC.
"We realised that some passengers from DRC were using connecting flights from other airport on their way to Entebbe,'' Ainebyoona said.
In September 2018, the east African country installed Automated Temperature Scanners at the airport to screen passengers mainly coming from DRC.
According to Ayinebyoona, the screening at the different border entry points between Uganda and DRC is still ongoing.
Uganda is on an Ebola alert as parts of neighbouring eastern DRC are facing an outbreak of the deadly hemorrhagic fever.
According to the World Health Organisation, the highly contagious Ebola virus causes a range of symptoms including fever, vomiting, diarrhea, generalised pain or malaise and in many cases internal and external bleeding. Mortality rates of Ebola fever, according to the global health body, are extremely high, with the human case fatality rate ranging from 50 per cent to 89 per cent, depending on viral subtype.