The Nigerian Conservation Foundation (NCF) has said that, through its Green Recovery Nigeria (GRN) initiative, it will establish a reforestation scheme in 25% (230,942 sq. km) of Nigeria's total landmass (923,768 sq. km) from 2017 to 2047.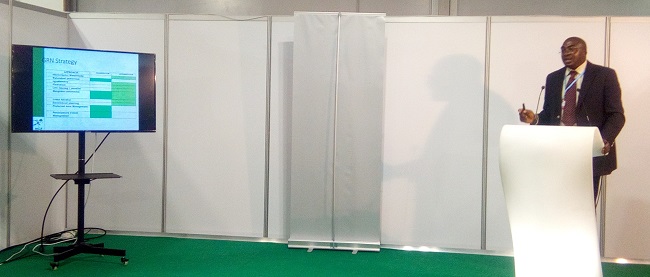 NCF's Director, Technical Programmes, Dr Joseph Onoja, told delegates at a side-event during the UN Climate Change Conference (COP24) in Katowice, Poland in December 2018 that the initiative, which was informed by the alarming rate of loss of the nation's forestry resources, would also promote actions to curb deforestation and forest degradation.
"The goal will be achieved through 75% natural regeneration (173,206.30 sq. Km) and 25% afforestation (57,735.50 sq. Km)," disclosed Dr Onoja, adding that the GRN strategies include setting up of structures and policy instrument to arrest the alarming deforestation rate in the country.
On what informed the GRN, he said: "In just about 15 years, Nigeria lost about 46,500 sq. km of forest, thus putting the annual rate of forest loss to an estimated 3096.14 sq. km. If the appalling rate continues unabated, other countries north of Nigeria in the arid zones may boast of having more forestlands than Nigeria by 2040."
According to him, the GRN would strategise on how best to reclaim, rehabilitate and restore marginal/abandoned/degraded lands to forest cover. He added that, besides improving livelihoods, mangrove restoration and rehabilitation would equally be prioritised.
Implementation for the pilot phase of the GRN is already underway and it seeks to plant about 2.2 million trees covering 2,000 ha from 2017 to 2019. Community tree nurseries established during this period will be maintained and operated throughout the life span of GRN initiative, added the Lagos-based not-for-profit group.
But Onoja disclosed that the NCF would not solely execute the project.
His words: "The NCF recognises the fact that this is a daunting task. NCF is leading (coordinating) efforts of GRN, but certainly will not do it alone. It can only be achieved by all stakeholders in the forestry sector in Nigeria.
Stakeholders who will be key in the implementation of GRN include but not limited to: federal and state governments and their relevant agencies, local communities, national and international donor and development agencies (DfID, CIDA, USAID, ECOWAS), the private sector, and International organisations (UNEP, UNDP, etc).
"We are also harnessing the efforts of other stakeholders such as governments of Lagos (intends to plant 10 million trees by 2020), Imo (acquired about 634 hectares of land across the state in various communities for tree planting), Ekiti (intends to plant 250,000 trees in secondary schools across the state) and Kaduna (planting 1 million trees annually to combat desertification)."