The All Farmers Association of Nigeria (AFAN) in Jigawa on Tuesday, April 9, 2019 said typha grass had invaded over 1,000 hectares of farmland in Guri Local Government Area of the state.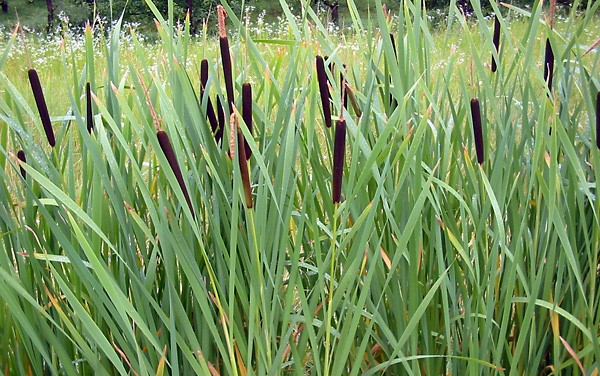 Chairman of the association in the area, Alhaji Yakubu Dole-Zugo, made the disclosure in an interview with News Agency of Nigeria (NAN) in Guri.
He said the stubborn weed had blocked irrigation channels and harboured quelea birds and dangerous reptiles.
"Since its emergence 35 years ago, typha grass had invaded over 1,000 hectares of land that stretches from Guri to Nguru in the neighbouring Yobe.
"It has blocked a large part of Hadejia River in this area, thereby cutting down the amount of irrigation water needed for cultivation of sorghum, millet and rice.
"Quelea birds that destroy our crops are now taking shelter in it; we are forced to remain in the farm day and night to guard against these birds," the chairman said.
He said a machine was brought by the previous government to cut the grass, but it broke down and nothing had been done to address the issue.
A source at the state Agricultural Development Authority told NAN that tackling typha was a herculean task.
"Typha grass is stubborn and it grows as high as 30 meters on the waterways, which our people use for fishing and farming.
"The expensive machine provided by the government to clear the weed broke down after working for some periods.
"But six months after, the grass grew up; this is why I called for urgent government intervention.
"Some expatriates suggested the use of chemicals to kill the weed, but the idea was rejected because the chemical could poison the water, which is used for fishing and irrigation.
"Please, help us in drawing the attention of the Federal Government and international community to this problem, maybe they can proffer a better solution to it," the source said.
By Nabilu Balarabe