Two Stockholm Water Prize laureates were presented with their awards during a royal ceremony on Wednesday, August 25, 2021. The 2020 laureate, Dr John Cherry, for discoveries that have revolutionised the world's understanding of groundwater vulnerability, and the 2021 laureate, Sandra Postel, for her long and outstanding work help us to make sense of complex water issues.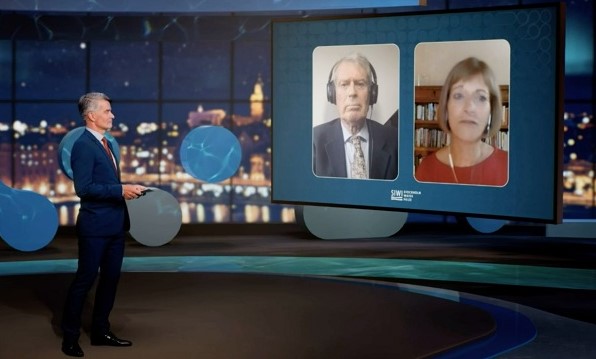 With World Water Week 2020 having been cancelled due to the global pandemic, this year's event was an opportunity to bring two influential laureates together for a joint online award ceremony, and an engaging and earnest discussion on why there is no time to spare when tackling the global water crisis.
"I am very pleased to receive the Stockholm Water Prize as it gives me this opportunity to speak about the importance of protecting groundwater. The global water crisis is starting to get more attention, but groundwater is often forgotten, despite making up 99 per cent of the planet's liquid freshwater. Many people still perceive groundwater as pristine when in fact it is threatened by human activity," said Dr Cherry.
During the ceremony, the laureates spoke about how the water crisis is both connected to, and separated from, the climate crisis. They said that there is no doubt that the world's water situation is closely linked to the changing climate, but, as Dr Cherry pointed out, the global water crisis is also an independent problem in the sense that it would have been there for us to tackle even without the climate change.
On the importance of water, Postel said: "Water is the basis of life. It is finite and it has no substitutes. And while this may seem obvious, we often do not use and manage water in ways that reflect this truth. We have the technical means to control water to expand human civilization, but our approach has broken the natural water cycle. Our challenge now is to replenish and repair this cycle, to work with nature rather than against it, even as we remain a prosperous society."
Commenting on the laureates' significance, the Chairman of the Board for Stockholm International Water Institute, Peter Forssman, said: "John Cherry and Sandra Postel have changed our understanding of freshwater problems. They have helped decision-makers to find new approaches and solutions." The prize was presented to the two laureates by the Swedish King H.M King Carl XVI Gustaf, who also took the opportunity to stress the importance of addressing urgent water challenges, and he spoke passionately about his engagement as Patron for Stockholm Water Prize.