As you may have read from a previous article on EnviroNews, the first ever climate neutral football club is Forest Green Rovers who play in England. From diet to transportation methods, Forest Green is an example that you can always do more for the environment even with a demanding schedule.
This is exactly what the Fédération Internationale de Football Association (FIFA) is promoting; FIFA is setting higher standards when it comes to the venue and operations behind football tournaments. Stadiums that observe energy and resource conservation, waste management and overall sustainability measures are awarded with a 'green certification'. However, even prior to FIFA's initiatives, there were already sustainable stadiums in existence. Here are the top five stadiums that do not only entertain, but also save the world.
Amsterdam ArenA – Netherlands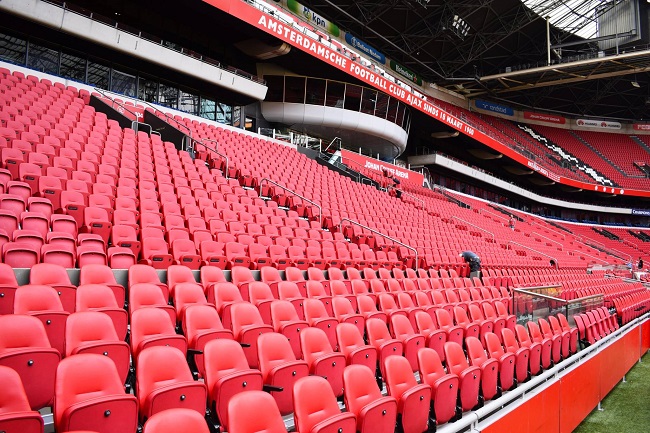 Stadium seats are typically made of unsustainable materials such as steel and plastic but not those presents in Amsterdam ArenA. The home of the Ajax Football Club found a way to make seats entirely out of sugarcane to deal with the ongoing issues with biodegradability. It also houses 4,200 solar panels that power most of the stadium's operations, a windmill for renewable energy and recycled rainwater for the field.
National Stadium – Taiwan
Before the 2009 World Games commenced, Taiwan made sure that the National Stadium had high green standards. It was fitted with over 8,800 solar panels that power the 3,300 lights and jumbo screens in the arena. The vegetation that was uprooted for the project was also replanted, the materials were domestically made, and the stadium's grounds are made of permeable paving to reduce flooding in the area.
Mineirão Stadium – Brazil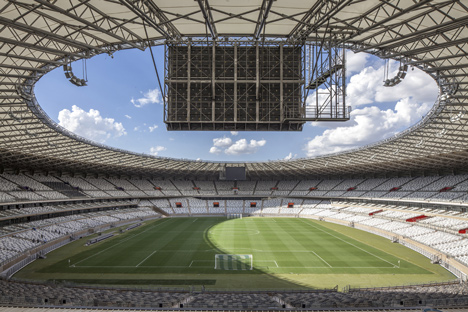 In preparation for the 2014 FIFA World Cup, the Mineirão Stadium in Brazil underwent major renovations. Aside from adding a new roof, among other changes, Dezeen reported that it was the first stadium to be fully powered by solar energy. Similar to Amsterdam ArenA, it also harvests rainwater for recycling.
Fisht Stadium – Russia
Another Russian venue in the green corner is the Fisht Stadium in Sochi, which hosted the 2014 Winter Olympics. Ladbrokes notes that the 48,000-seater arena was reopened in 2017 for the Confederations Cup and was a venue during the 2018 World Cup. Its most sustainable feature is its unique roof made of ethylene tetrafluoroethylene (ETFE), a material resistant to moisture that lets in natural light to minimise the use of artificial lighting. It is also meant to last for over 100 years and is resistant to harsh elements such as snow and fire.
Khalifa International Stadium – Qatar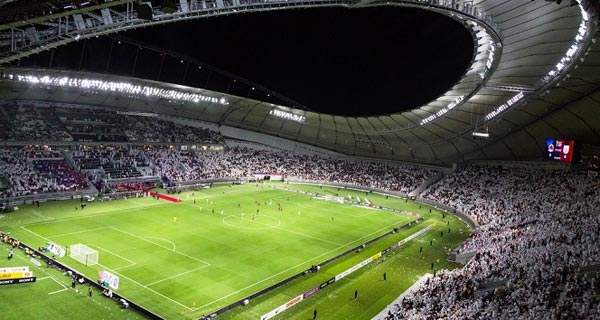 It will be nearly four years until the next World Cup but Qatar, the host country, is already working on ensuring it delivers a sustainable tournament. The Khalifa International Stadium received a four-star rating from the Global Sustainability Assessment System in cooperation with FIFA. Aside from using recycled materials for the renovation, the utilities include a cooling technology that can recover energy and reuse it as well as energy-saving lights and fixtures.