C40 Chair-Elect and Mayor of Los Angeles, Eric Garcetti, in an open letter on Wednesday, October 23, 2019 insists that cities can win the fight against ecological devastation and economic dislocation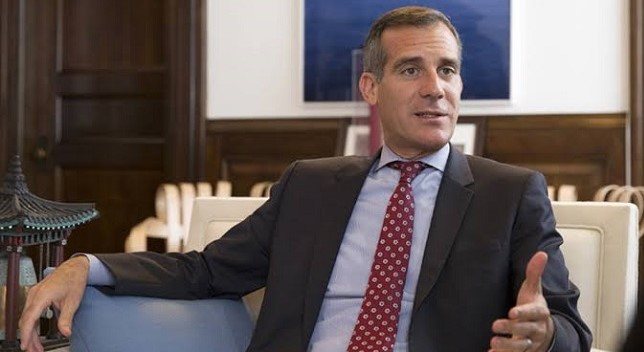 For the last four decades, the science on climate change has been clearer and louder each year. We saw it coming – the voices warned us. And while many who came before us set ambitious goals, we have not collectively pushed far enough.
Today, we feel the ecological devastation all around, and it is not the only thing giving us anxiety. In too many parts of the world, too many human beings face economic hardship, and all human beings are looking to the future with deep economic insecurity.
These two things together are the challenge of our time – ecological devastation and economic dislocation.
I am absolutely certain these problems are resolvable together. In fact, they're intertwined and we cannot begin to address one without simultaneously confronting the other.
When we address these two challenges together – when we link growing economic opportunity for everyone and rapid ecological preservation everywhere – we preserve the world and promote a better life for everyone in it.
And I believe cities can win this fight.
Why? Because it is what cities do. Cities build economies, cities protect their people, and cities can collectively save the earth.
Like every mayor, I know how much work there is to do at home, but I also know I cannot accelerate our work in Los Angeles on our own.
I will work with you to make the 2020s the decade of climate action. This is the single most important decade in human history, and that's what we're fighting for – our future.
Every single day we have to make our cities more inclusive and equitable, and that demands we recognise our ecology and our economy are tied together. From Seattle to Seoul, cities are imagining this economic and ecological marriage at the national level.
And we have many names for this:
In the United Nations, it's the Sustainable Development Goals.
In China, it's an Ecological Civilisation, or shēng-tài wén-míng
In Africa, it's called the Green Economy
In the United States, it's a Green New Deal.
As C40 Chair, my agenda is clear: it is time for us to collectively enact a Global Green New Deal.
We will stand with labour communities to organise workers so they continue to have a place in this economy.
We will work with investors and financiers to develop the mechanisms that will help cities enact a Global Green New Deal with the urgency this moment demands.
We will empower the scientists and innovators at our universities and start-ups who are developing technologies today that have the power to save our planet tomorrow.
And we will support and strengthen youth movements. I am ready to help them lead, and we all must be ready to follow their lead as well.
The time for promises is over. And the time for action is well underway.
I am optimistic, energised, and undeterred. We are fighting for nothing less than our right to live, our right to thrive, and our right to leave a better world for our children and grandchildren.
If we come together now – if we deliver a Global Green New Deal and make this decade one of action – then I know we will.