For all of Nigeria's social and health progress over the past few decades, there remains a significant problem in the care of pregnant women. According to new statistics reported in the US-based Borgen Magazine, approximately 40,000 women die from pregnancy-related causes every year in Nigeria – 14% of the world's total.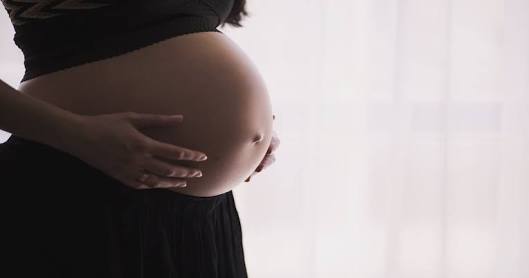 A significant aspect of these deaths comes from problems resulting from environmental factors, and addressing these will help to alleviate the burden carried by Nigeria's pregnant women.
Nutrition and illness
As a result of Nigeria's incessant development of its oil sector, the likes of agriculture have fallen by the wayside. This has resulted in central government banning subsidies on food importers as part of a push to enhance agriculture in the country and improve the general environment. This focus on fossil fuels and away from good nutrition has had deep-seated effects; a December 2018 study conducted by researchers at the Netherlands' Wageningen University found that vegetable consumption levels across all of Nigeria's major cities is far below recommended levels.
As a result of this, lower quality food is often available and consumed by pregnant women, leading to poor nutrition for their children and conditions including gestational diabetes. Nutrition is one of the most important building blocks of a healthy pregnancy; hopefully, with a renewed focus on agriculture from central government, better quality food will be available to help mothers and their babies stay healthy.
The effect of pollution
Nigeria holds the dubious crown of having some of the planet's most polluted cities. Data reported by Qz.com found that mean annual exposure to pollutants in Nigeria is up to four times 'safe' levels – naturally, this is having an impact on health, and pregnant women may be disproportionately impacted. Research conducted in China, which has cities experiencing similar levels of air pollution, found that pollution is linked to miscarriages and, specifically, 'missed' miscarriages.
Pollution also has a wide range of noted ill health effects that will be dangerous to mothers. Tackling the severe level of pollution in Nigerian cities must be a key objective of tackling the overall problem.
The water problem
Water is a basic part of human life and should, arguably, be seen as a basic human right. However, it remains that up to 80% of Nigerians don't have access to clean water, as outlined in a recent Hollywood Reporter advocacy piece. Nigeria is not without water resources; Rhodes University researcher Nelson Odume outlined this in an article for The Conversation.
However, it is heavily polluted, by business, government, and agriculture; Odume suggests that this is due to mismanagement, not a lack of availability. As with pollution, the key to improving this situation and providing pregnant women with much-needed clean water is through government policy and central change, and must be done sooner, rather than later.
Nigeria is improving, but the statistics surrounding pregnancy and childbirth are astonishing. Many of the problems stem from a simple lack of clean water, clean air and good food. Change must come from government action; and with the focus on agriculture improving, it may soon be afoot.
By Cassandra Ally