Riding on the success of its maiden edition, Connect Marketing Services has unveiled plans for the 2016 edition of Nigeria's biggest tech event – TechPlus.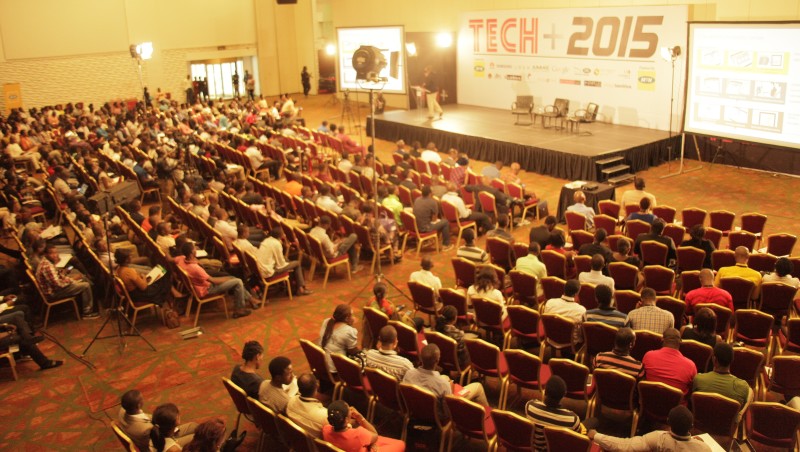 According to the organisers, the 2016 TechPlus event is billed to hold from 21st to 23rd July at the Eko Hotels Conference Centre, Victoria Island, Lagos, Nigeria. The theme for this year is "A Connected World".
In its second year, Techplus is a gathering of everything technology, providing a robust tripartite tech experience through its conference, exhibition and gaming structures whilst serving as a platform for knowledge sharing, networking and marketplace for consumers and businesses.
Convening over 6,000 techy and non-techy participants with 30 other speakers and panelists at its 2015 edition, TechPlus, said its promoters, has positioned itself as the premier and most authoritative tech gathering in Nigeria. The maiden edition of the event also saw the display of hi-tech innovations and gaming solutions, recording over 1,096 gamers.
In a statement published on the event website – www.techplus.ng – the 2016 edition of the event will provide an avenue to advance technological discourse, ideas, displays and networks in and around Nigeria.
"Techplus Conference and Expo is a place where new technology comes to life, new products are launched and innovations converge, providing manufacturers, concept generators, software and hardware companies, content developers a platform to bring their products and services to life."
The event is primed as the "main platform for innovations and new products to be introduced to consumers and businesses."
Relating the plans for Techplus 2016, Executive Director, Connect Marketing, Kazeem Abimbola, noted that the event would capture emerging realities of global technological revolutions and how Nigeria can benefit from such.
"We are excited to announce the 2016 edition of TechPlus Nigeria – the leading convergence of everything tech in Nigeria. This year, we will showcase more of Africa's technological innovations that will advance both the human and social development of the country. Ultimately, this will yield value for both customers and businesses. This year, the event will include a Hackathon and a Pitch Event."