The Federal Government has disclosed that Taraba State has so far recorded 13,428 internally displaced people and 30 communities submerged in water.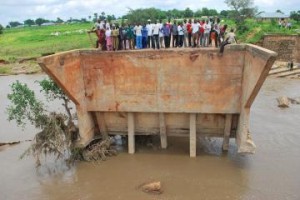 Spokesman for the National Emergency Management Agency (NEMA), Yushau Shuaib, disclosed in Abuja that the affected communities are in Ibi and Wukari Local Government Councils of the state.
He said that while the agency was conducting a rapid response assessment during the tours of the councils, it was discovered that bridges linking various communities were cut off by the flood due to overflow of River Benue as well as the release of water from the Kiri Dam in Adamawa State and from Lagdo Dam in the Republic of Cameroun.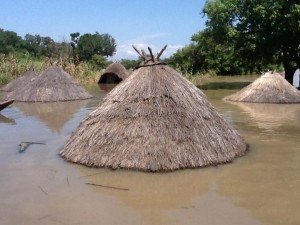 Places of worship, farmlands, hospitals, schools and markets are affected. Some of the communities can only be reached by canoes and boats as rescue and emergency officers have so far visited critically affected areas such as Chinkai, Ando-yako, Warawa, Dampar, Ibi town, Badodo, Chaschangi, Isini, Mai itache, unguwan danbaki,Sai, Gungun Abdullahi Unguwan makeri, Wazirin bannu, Sai Danpar-unguwan saraki, Unguwan Kabawa, Sarkin Noma, Unguwan Maisanko, Baruwa and Unguwan Nufawac.
Traditional ruler of Ibi, Alhaji Abubakar Danbawo III, said: "For the past 38 years, we have never witnessed a disaster of this magnitude that touched everything: places of worship, houses, roads and farmlands."
The NEMA officers are still at camps in Danpar, Chinkai and Ibi, reportedly registering and providing relief materials to the displaced people.
By Laide Akinboade