A civil society organisation, the Rainforest Resource and Development Centre (RRDC), has said that the 443-page Environmental Impact Assessment (EIA) draft report of the proposed Ikom-Katsina Ala Superhighway project prepared by PMG Nigeria Limited for the Cross River State Government is defective. The EIA was submitted to the Federal Ministry of Environment (FME) in Abuja on March 2016.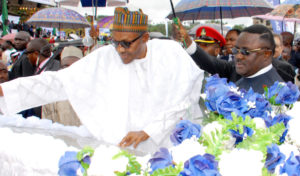 According to the Calabar, Cross River State-based group, after analysing the report, it came to the conclusion that it (the draft report) is a deliberate attempt to misinform the FME about the true potential impacts of the proposed superhighway project.
The group submitted in a statement: "Our conclusions are based on the fact that critical elements of the project such as the buffer zones covering an expansive land mass of 20km throughout the length of the project have been deliberately omitted. The buffer zone, which comprises about 95 to 96 percent of the territory acquired for the project (5,200 square kilometres), and threatens to place more than 180 indigenous communities on forced migration, cannot be omitted from the  EIA Report without rendering the entire document invalid.
"Having, therefore failed to provide the Federal Ministry of Environment with the most fundamental data essential for appraising the impacts of the said superhighway project on over one million indigenous people and the associated ecosystems, the EIA Report is thus a deficient, non-compliant, flawed, deliberately doctored and unfit document that cannot be relied upon in the matter of processing any form of approval for the project."
Also, RRDC alleged that maps for the proposed project that are displayed in the EIA are doctored versions of the authentic ones.