"As we strive to validate the draft Policy, we must ensure that all existing sub-sectoral policies are subsumed into the new National Environmental Policy. This way, the environmental sector will be driven by a single policy which the sub-sectors will develop their strategies from the new Policy."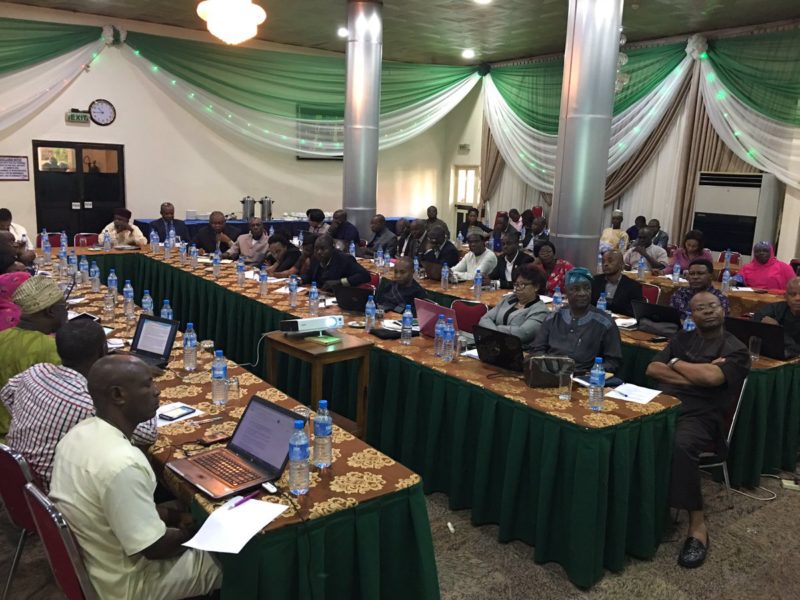 Those were words of advice by Environment Minister of State, Ibrahim Usman Jibril, to a gathering of stakeholders last Thursday in Abuja while formally opening a two-day Validation Workshop on the National Policy on the Environment (NPE).
As Nigeria sets out to review the 17-year-old NPE, the minister justified the move, saying that many emerging environmental issues have now become the main challenges at global, regional and national levels. He singled out climate change as one of the most important of these evolving topics.
He listed services that take cognisance of these issues and will enable Nigeria to follow the path of sustainable development to include:
Remediation of environmental pollution, such as Ogoniland clean-up
Revitalisation of the Lake Chad water resources to bring the basin back to life for humsn survival and conflict reduction
Controlling soil erosion in the south-eastern parts of the country through the implementation of NewMap
Afforestation
Development of renewable energy initiative including the Jatroha initiative.
His words: "The challenges of environmental management for sustainable development in the country requires all stakeholders coming to work together in partnesrships to tackle these problems. All hands must therefore be on deck to promote the mainstreaming of environmental sustainability in our socio-economic development process."
According to him, development will not be meaningful if it increases the nation's vulnerability to environmental impacts.
His words: "If a nation's environmental foundations are depleted, its economy may decline, its social fabric may deteriorate, and its political structure may even be affected. Today, environmental degradation has become a significant source of economic loss and stress in the lives of Nigerians.
"The major challenge is to improve our approach to the management of the environment by adopting sustainable concepts to increase productivity and livelihoods. It is also imperative that we institutionalise and strengthen capabilities for sustainable environmenta governance in order to contribute to the achievement of economic development, security and poverty reduction in a sustainable manner."
Pa Lamin Beyai, United Nations Development Programme (UNDP) Nigeria Country Director, described the NPE as a guide to action in regulatory reform, programmes, and projects for environmental conservation, reviews and enactment of legislation, at the Federal, State, and Local Government levels.
In a goodwill message, he stated: "We live in a complex environment, which is a life supporting system for human survival. While a properly managed environment can be geared towards productive requirements, a poorly managed one could easily threaten human survival.
"So far, the known drivers of environmental degradation are population growth, inappropriate technology and consumption choices, and poverty. Other drivers include lack of clarity or enforcement of rights of access, and use of environmental resources. This policy becomes handy in filling that gap.
"The newly launched SDGs neatly fuses human development and sustainable development. As we go through the validation meeting today, let us pay particular attention to the various sections of the policy that would enable us achieve our desired goals. I have no doubt that, together we can promote and build a sustainable and healthy environment for our existence."
The 57-page document features nine chapters, and these include: Introduction; Situation Analysis; Goals, Objectives and Guiding Principles; Conservation and Management of Natural Resources; Waste and Environmental Pollution; Emerging Issues; Cross-sectoral Issues; Policy Implementation; and Implementation Strategies and Actions.