For Nigerians to enjoy constant electricity supply, there is need for more investments in the sector that will culminate in the country being able to generate 200,000 MegaWatts (MW). This implies Nigeria needs additional 195,400 megawatts to meet its electricity needs, because it currently generates an average of 4,600MW for a population of 200 million people.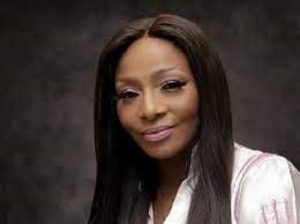 The Group Managing Director, Mojec International Limited, Chantelle Abdul, who disclosed this at the yearly strategic international conference of the Association of Energy Correspondents of Nigeria (NAEC), in Lagos, said that low energy generation is responsible for frequent blackouts being experienced in the country.
Abdul, in a presentation at the conference, said: "Based on international standards of 1 GW (1000MW) to one million people, the country is expected to at least generate 200GW (200,000MW) to give the population better access to electricity."
According to her: "Nigeria has the capacity to generate 12.5GW (12,000MW) of electricity, but owing to different reasons, the 29 generation companies (GenCos) are only able to generate, transmit and distribute between 3GW to 5GW (3,000MW to 5,000MW)".
She said that Nigeria, which is Africa's most populous country with over 200 million people, faces surging electricity demand owing to rapid urbanisation and industrialisation.
She said before 2023, there were 26 gas-powered plants and three hydro plants, but the approval of 11 new GenCos in 2023 has taken the country's electricity generating plants to 40.
According to her, the current transmission wheeling capacity is about 8.1 GW (8,100MW). She expressed hope that the new electricity act would pave way for more investment into the sector, thereby, allowing states to generate, transmit and distribute own electricity.
Currently, Egbin has the highest capacity as a gas plant to produce 1.39GW (1,390MW), and Kainji Jebba Power Plc has the highest capacity as a Hydro plant to produce 1.33GW (1,330MW). Abdul said that solar plants could be introduced to the state governments to serve as a means to generate electricity for their various regions.