Some youths from the South-West zone have advised the Federal Government to intensify climate action to attain the Sustainable Development Goals (SDGs) by 2030.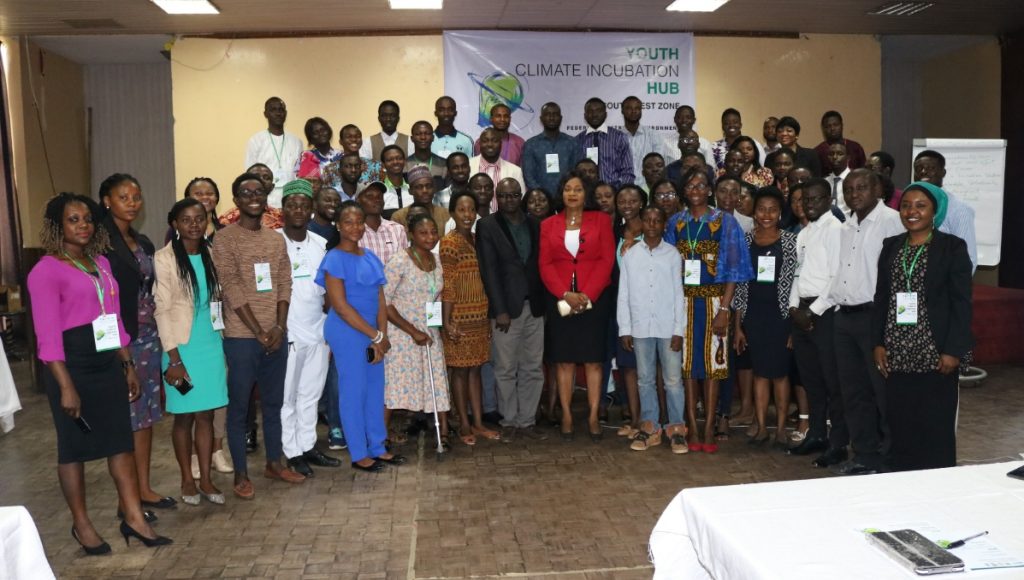 The youths gave the advice in a communiqué issued by Ms Ronke Eseka of Talentplus, a Coordinator of the just concluded two-day Climate Change Incubation hub in Ibadan, Oyo State.
The hub was organised by the Ministry of Environment in partnership with the UN Development Programme (UNDP) and coordinated by three Non- Governmental Organisations (NGOs) in the six geo-political zones concurrently.
The NGOs are the International Climate Change Development Initiative (ICCDI), Talentplus Initiative and Health of Mother Earth Foundation.
The youths also advised the government to focus on the implementation of Climate Change Conventions.
According to them, technology plays an important role in climate change action and must be pursued.
In addition, they called for the monitoring, reporting and evaluation of important aspects of climate change action.
Meanwhile, the youth came up with some innovative Ideas to address the menace of climate change in the zone.
They proposed environmental education and literacy; enviro-prenuership and sustainable solutions on waste, water and climate change and the deployment of climate smart technologies.
In addition, they recommended that the youth platform (hub) should be sustained to give voice and opportunity to network among youths.
They urged the institutionalisation of the regional climate change hub and further engagement of youths in climate change issues nationwide.
The purpose of the conference was to establish Youth Regional Climate Change Innovation Hub that would serve as a platform for continuous interface for the young people.
The organisers harvested and collated innovations and ideas from about 60 participants in the zone consisting of Lagos, Ogun, Osun, Oyo, Ekiti and Ondo states.
The three best ideas would be presented alongside other ideas from the other five geopolitical zones for a Youth National Climate Innovation hub in Abuja later in the month.
The best overall idea would be showcased at the UN Climate Action Summit within the month.
By Cecilia Ologunagba