A High-Level Forum on South-South Cooperation on Climate Change, co-hosted by China, Morocco and the United Nations, was held during the recent UN Climate Change Conference (COP22) in Marrakech.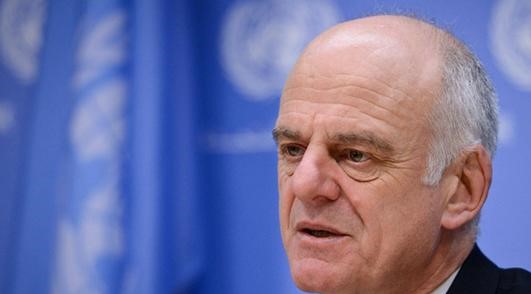 South-South Cooperation, with its focus on mutual learning, capacity building and technical cooperation, is rapidly becoming an integral component of international cooperation to address climate change and contribute to the achievement of the Paris Agreement and the Sustainable Development Goals (SDGs). It is encouraging that this is likely to expand, which will be hugely helpful in supporting the implementation of countries' Nationally Determined Contributions (NDCs) under the Paris Agreement.
"It is encouraging and inspiring to see how South-South Cooperation is gaining traction," said the Special Advisor of the UN Secretary-General on the 2030 Agenda for Sustainable Development and Climate Change, Dr. David Nabarro, who attended the event. Dr. Nabarro highlighted the Climate Partnerships for the Global South, also known as Southern Climate Partnership Incubator (SCPI), initiated by UN Secretary-General Ban Ki-moon last April, which he said "is about making connections."
UNFCCC Executive Secretary, Patricia Espinosa, reminded the Forum's participants, saying: "While it is clear that developed countries need to provide support to developing countries to reach the goals of the Paris Agreement, the agreement also encourages complementary support, such as South-South Cooperation."
The President of COP22, Salaheddine Mezouar, who is Minister of Foreign Affairs and Cooperation of Morocco, told participants that, through South-South cooperation, "we want to assure that countries of the South are taking charge, that they have much to share and much to bring to each other."
Many developing countries are already taking the lead on South-South climate cooperation, with initiative such as:
Further examples are the agreements that His Majesty King Mohammed VI recently signed with the Government of Rwanda to fast-track sustainable development and green growth.
South-South cooperation also calls for extensive and coordinated multi-stakeholder participation, including actors of the UN, other international organisations, multilateral financial institutions, the private sector, academics and civil society groups.
At the Forum, the Special Representative of China on Climate Change Affairs, Mr. Zhenhua Xie, stressed the need to promote more South-South cooperation, and called on international organisations to act as "bridges."