Financing climate change is a major concern for Nigeria in its quest for sustainable development and transitioning to a green economy. Delivering on the Paris Agreement requires countries to effectively implement their national climate plans as well as increase their ambition over time. Achieving both of these goals requires a key item – finance.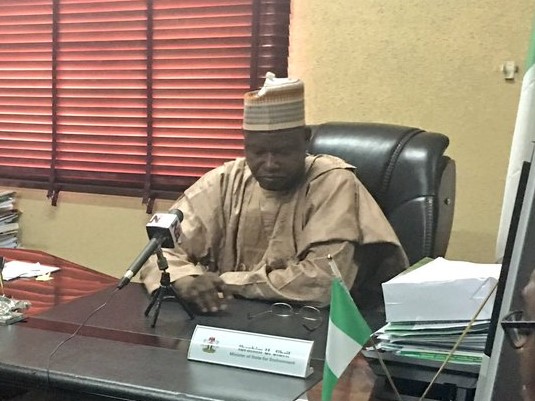 Historically, Nigeria has not been as successful as many other developing countries in accessing available international resources to help meet these needs. A lack of understanding of climate finance funding opportunities; difficulties in crafting concept notes and applications that reflect the requirements of providers; and challenges in coordinating activities across the government so as to present a coherent vision of Nigeria's climate finance priorities have all held back climate finance flows.
However, in the last few years, important advances appear to have been made.
The Clean Technology Fund is supporting the development of transformative public transport schemes in Lagos, Kano and Abuja.
The Department of Climate Change has established a pioneering Climate Finance Unit that will enhance knowledge and information on climate finance opportunities and help develop robust project proposals.
The Bank of Industry is in the final stages of seeking accreditation as a National Implementing Entity to the Adaptation Fund. If successful, this will allow a national organisation to be responsible for implementing projects funded from this source, substantially enhancing country ownership.
In anticipation of a successful accreditation, efforts to develop a cross-cutting project concept to support the climate resilience of poor and vulnerable Nigerians have begun.
Nigeria, the most populous black nation in the world, has been classified as a developing nation (lower-middle incomes) according to World Bank 2016 Report. The country has a robust population growth with the attendant need for massive infrastructural development in the key sectors.
However, Nigeria is experiencing huge infrastructural loss in areas such as energy, healthcare, transport, housing, roads, and other social amenities that make life comfortable, and these have contributed in slowing the growth and development of the economy.
It is a well-known fact that climate change presents a lot of challenges which affect the entire world in no small measure. The consequences of this ugly monster with its far-reaching effects have been felt by both the developed and developing nations. Nigeria is battling with the difficult task of achieving stable economic development in the face of a massive infrastructural deficit, alarmingly growing population, and inadequate financial resources to tackle her immediate needs.
Mobilising climate finance from different climate finance sources at the international levels will depend on the country's ability to satisfying the conditions precedents in assessing such funds and the countries developmental priorities with respect to climate change. At times it could be that the readiness process needs to be robust and implementing entities are well established. Also, bankable projects and proposals for accessing such finds are well prepared.
At the national level the situation is quite different, as national budgeting process needs to be engaged to ensure that priorities set forth in the Nationally Determined Contribution (NDC) are taken account of by the budgets. Climate vulnerable sectors identified and climate issues are mainstreamed and translated into budgetary allocations of such sectors. Issuing climate bonds is another way of mobilising climate finance from the private sector either at national or international level.
Climate finance refers to the arrays of financial flows in terms of activities and projects which aim at achieving progress towards climate objectives. In fact, climate finance has been seen as a measure to respond to the threats posed by climate change to developing countries.
Developed countries have made a commitment with the aim of raising jointly $100 billion a year by 2020 to tackle climate needs of developing nations.
Adaptation funding is among the most promising outputs of the UN Framework Convention on Climate Change (UNFCCC), but it's also one of the ways climate assistance could fall flat. While wealthy nations have pledged nearly $10 billion to the Global Climate Fund (GCF) to help vulnerable populations, ensuring funding meets the adaptation needs of communities remains a challenge.
Non-governmental organisations (NGOs) can help governments and communities make better use of adaptation funding by monitoring and strengthening adaptation finance accountability to ensure local community needs are being met.
To conclude, if the government takes action, then Nigeria can prepare a credible, robust pipeline of funding opportunities and pursue the necessary steps to join the 2-degree pathway. If we do not take action now, we might end up losing quite a lot to global warming.
By Olumide Idowu (Team Lead, Climate Wednesday; @OlumideIDOWU)