A team of four junior school students from Whitesands School in Lekki are the recent winners of the annual Conrad Foundation Spirit of Innovation Challenge Summit held at the Kennedy Space Centre Visitor Complex, Florida, USA. During the challenge, students were tasked with creating an innovative, marketable product which solves real-world problems and builds a more sustainable world — via the use of STEM. The students (nicknamed-named Team Newton) along with their coach, Mr. Matthew Omotoso, are the only participants from Nigeria and Africa to reach the fourth and final stage of the competition.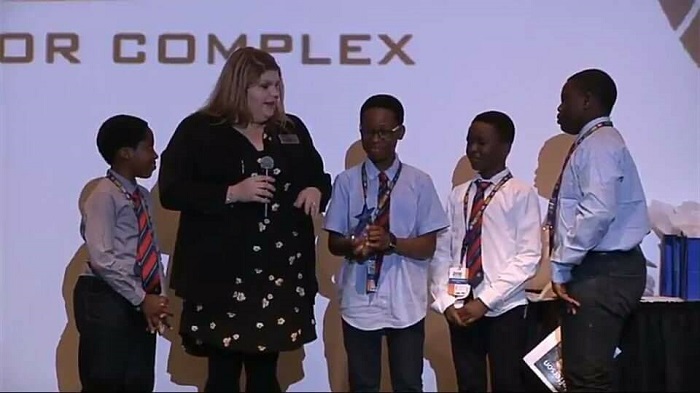 "Virtual Farm" technology
Afolabi Williams, Osagumwenro Naaman Ugbo, Olubusiyi Famobiwo, Menashi Mordi won the category "Smoke-Free World". While the worldwide decline of smoking has positive health and environmental benefits, it's also negatively impacted tobacco farmers financially – who largely reside in developing countries. The students therefore created "Virtual Farm", an agricultural and management app which is the first of its kind.
The app is uniquely tailed to helping tobacco farmers with managing money, farming, livestock, and crops as well as providing tutorial support. They also created a comprehensive business plan. The team were sponsored by Guaranty Trust Bank plc as part of its corporate social responsibility to promote access to equal education, foster community development, and protect the environment.
Supporting Nigeria's rising "techpreneurs"
The team's fantastic win isn't the only example of impressive entrepreneurship and tech-savvy talent in Nigerian youth put to developing real-world sustainable solutions. Another team of three young Nigerian students recently won gold at the 2018 World Adolescent Robotics competition in China. The team's win focused on resolving the water problem around the world.
Vice President, Yemi Osinbajo, has already highlighted the need for home-grown technologies, innovations, and creative ideas to help solve Nigeria's challenges. In particular, he called upon young graduates to take up the role of "solutions providers". He also stressed the importance of adequately funding education, so students can graduate without financial barriers and equipped with the knowledge and skills to succeed in this technology-driven world.
A sustainable future
Industry experts now see a brighter future for Nigeria and Africa as a whole. This rising new generation of young "techpreneurs" can help the continent rise up – and even compete with the West's domination of the tech world. By supporting the innovation and ingenuity of high school and university students, Nigeria has a better chance of securing a thriving and sustainable future.
By Cassandra Ally