A renewable energy expert, Mr Yakubu Ikerodah, on Thursday, September 20, 2018 urged the Federal Government to create an enabling environment for the spread of renewable energy.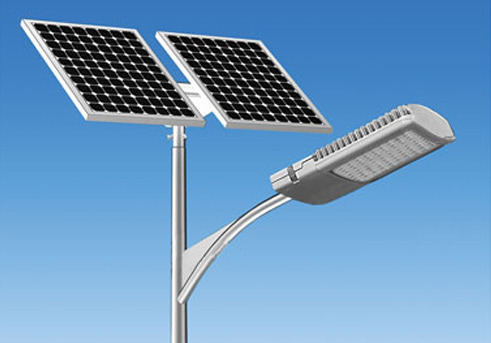 Ikerodah, who is the Chief Executive Officer of the Abuja-based Joyak Janaiva Energy Solution Ltd, gave the advice during the donation of solar street lighting to Ughiekha community in South-Ibie, Etsako West Local Government Area of Edo State.
He said that it would address lack of electricity in the rural communities.
He said further that it was important to fully exploit the full potential of solar energy as an alternative source of power, adding that the hydro power plants had not been able to bridge the energy needs sufficiently.
"The importance of solar renewable energy could not be over emphasised because of its environmentally friendly nature.
"We must begin to take the immense advantage of sunlight to boost our solar energy needs," he said.
The expert said that the demand for renewable energy skills were growing globally, adding that experts in the field needed financial backing to grow the sector.
He urged the Federal Government to invest more in renewable energy to fill the gap created in energy supply.
"Government should sponsor more solar energy companies to build off-grid energy for rural dwellers.
"Solar energy can help address climate change and increase standard of living of rural dwellers.
"Nigerian government should also invest more in this energy to bridge the gap in grid energy," he said.
Ikerodah said the integrated solar street light cost N4 millon adding that it consists of Solar panel, Li-Fe battery, LED controller and human intelligence induction system.
"This project is the corporate social responsibility of Joyak. The concrete street light poles use on this project is the first of its kind in Nigeria and this innovative product will help in reducing cost of street light poles by 50 per cent," he said.
Earlier, the traditional ruler of South-Ibie, Alhaji Kelvin Danesi, and the Chairmam of the local government, Mr Yakubu Musa, thanked the company for its gesture.
"Giving back to the community is a best service to humanity, we are happy and excited, and i pray we have more of its kind in our communities.
"This is a singular effort by an individual that now the darkness here has gone, there is light, we do not have regular public light, this street is lighted, and criminals are out of the community.
"We will support him and ensure the local government key into this project for our remote villages that have not key into the national grid, we will assist them with this solar system," they said.
By George Edomwonyi