As experts from the Intergovernmental Panel on Climate Change (IPCC) commenced a weeklong virtual meeting on Monday, April 19, 2021 to continue their work on the Working Group III contribution to the Sixth Assessment Report (AR6), Professor Chukwumerije Okereke, Director of the Centre of Climate Change and Development of the Alex Ekwueme Federal University Ndufu-Alike Ebonyi State, who is representing Nigeria as Coordinating Lead Autor in Chapter One of the report, said that authors received over 20,000 comments from governments around the world which they need to careful address in the next coming months to produce the final draft of the AR6 report.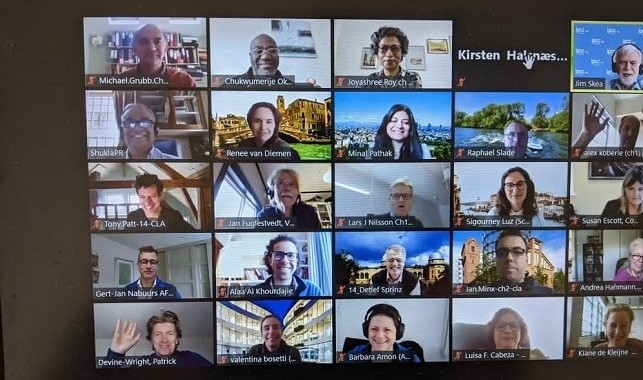 The AR6 assesses the mitigation of climate change.
Prof Okereke stated that, given the central of the IPCC need in setting the frame and tone for the understanding of the science of climate change and policy actions needed to tackle the challenge, it is vital that African countries take more active interest in the process through which the report is produced and the message it conveys.
"For example, the report may play a huge role in informing the post COVID-19 recovery ambition of states and how those link to climate action. The report may also play a crucial role in informing the positions and approaches that Parties to the UNFCCC will adopt with regards to the global stock-take in 2022 or how nations approach the purist of net zero targets over the next coming decades," he said.
"I cannot therefore overemphasise the need for African countries to ensure that their voices are effectively heard as the authors work towards concluding this assignment," Okereke added.
Apart from Okereke, Chioma Daisy Onyige-Ebeniro (Department of Sociology, University of Port Harcourt) and Ogheneruona Diemuodeke (University of Port Harcourt) are the other Nigerian authors involved in the preparation of the report.
Similarly, representatives of African nations such as Sudan, Ethiopia, Uganda, South Africa, Zambia, Algeria, Ghana, Egypt, Senegal, Tanzania, Zimbabwe, Mali and Gambia are also contributors to the report.
IPCC Working Group III is responsible for assessing the mitigation of climate change – responses and solutions to the threat of dangerous climate change by reducing emissions and enhancing sinks of the greenhouse gases that are responsible for global warming.
The Sixth Assessment Report (AR6) will assess mitigation options in sectors such as energy, agriculture, forestry and land use, buildings, transport and industry, and consider these in the context of sustainable development. For the first time, it will examine the link between greenhouse gas emissions and themes such as consumption and behaviour, and the role of innovation and technology.
The report will also assess the connection between short to medium-term actions and long-term emission pathways that will limit global warming.