New evidence has reportedly emerged during the corruption probe into Shell's acquisition of the OPL 245 oil field off the coast of Nigeria, indicating that top executives were prepared to press ahead with the deal despite knowing that most of the money could end up as political bribes.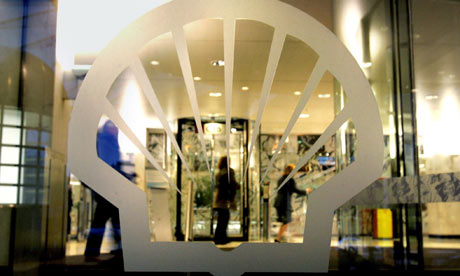 The BBC reported it has seen documents that show top Shell executives were aware that more than a billion of the $1.3 billion (£1 billion) paid to the Nigerian government would be passed on to former petroleum minister, Dan Etete, who was convicted for money laundering in a separate case.
Shell however said in a statement that it did not believe that any current or former employees had acted illegally.
Global Witness noted that, in a statement to the New York Times, Shell's Vice President for Global Media Relations, agreed that, "over time, it became clear to us that Etete was involved in Malabu and that the only way to resolve the impasse through a negotiated settlement was to engage with Etete and Malabu, whether we liked it or not". He added Shell knew that the Nigerian government "would compensate Malabu to settle its claim on the block".
Observers attributed the development to intensive campaigns and research by Global Witness including the unearthing of some of Shell's private emails on the deal.
In a reaction, Nnimmo Bassey, director of the ecological think tank, Health of Mother Earth Foundation (HOMEF), notes: "Over time, before time, or after time, is not the issue here. Getting the truth about deals, extent of oil pollution and sundry human rights issues in Nigeria has always been a hide-and-seek game.
"The company only admits wrongdoing when boxed into a corner. The admittance by Shell of knowingly participating in the huge OPL 245 oil scandal opens a new chapter in the understanding of exploitation without responsibility in the Nigerian oil sector."
HOMEF, he adds, recalls that over the years as questions were raised on the Malibu oil case, Shell stuck to the claim that its payments on the deal were only to the Nigerian government.
"With the revelation that such claims were false, the searchlight now turns squarely on the Nigerian government. The world waits to see what sanctions the Nigerian government will impose on Shell and all accomplices in this scandal," says Bassey.
"This development validates our conviction that the petroleum sector in Nigeria is extremely opaque and that the Nigerian people and the environment are perpetual victims while corporations and officers holding positions of public trust flourish in graft and wickedness," adds up Comrade Che Ibegwura, a veteran Niger Delta activist and community organiser.